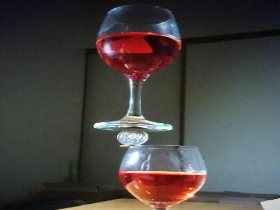 Random good picture Not show
1. He's really great at playing the guitar.
2. She's great at writing poetry, but putting it to music is not her long suit.
3. She's great at tennis, chess, etc.
4. Tom is great at chemistry.
5. She's great at chess.
6. He says business was great at his corner storefront.
7. Neither public nor private owners happen to be great at monitoring managements.
8. Other kids complained it tasted great at first, but the aftertaste lingered too long.
9. Things aren't so great at the wheel, however.
10. You are great at giving other people advice.
11. Davis is great at rebounding and Johnson is the best forward.
12. Each programming paradigm (OO, FOP, AOP etc.) is great at solving a specific type of problems, but none of them, in my opinion, is the best at everything.
13. She was great at Antinomianism and Bible-classes, and was plainly going to hold a class now.
14. I know you are great at portraits, Messer Piero.
15. If you are not great at it now, not worry about it.
16. He was also great at theatricals.
17. Both of these approaches are great at first, but they don't scale well.
18. Ron is great at working off of intimidation.
19. He had a sweet season last years he great at every games.
19. Wish you can benefit from our online sentence dictionary and make progress day by day!
20. Effective teams and organizations are great at execution.
21. Remember when you said that you were great at being Sandy's boyfriend?
22. Vacuums are great at picking up fine dust but suck horribly at bigger pieces of trash.
23. You are also great at poking holes in arguments and common beliefs.
24. When people are as great at their sport as Phelps is, everyone expects a lot.
25. Klose great at getting on the end of crosses and has a great leap.
26. Industrial engineers are great at solving problems.
27. Oh, AND being great at sales. That's probably you.
28. I got a huge discount on this purse because I am great at haggling.
29. Now , this person photographic memory, but more than likely he is great at taking call notes.
30. Blok is a world -famous Russian poet in the 20th century. He is both great at Russian classic poetic art, and a master of the realism poets.
More similar words:
great ape,
great-aunt,
beat a retreat,
great,
one at a time,
greater,
greatly,
treatable,
great wall,
greatest,
great seal,
greatcoat,
a great many,
great deal,
greatness,
great dane,
great-uncle,
a great deal,
great schism,
great lakes,
go great guns,
great plains,
greater than,
alopecia areata,
peter the great,
in great demand,
great britain,
cyrus the great,
with great care,
great grandmother.