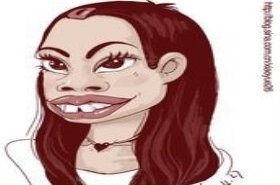 Random good picture Not show
1. They had to route the goods through Germany.
2. The legislation will allow the free movement of goods through all the countries in Europe.
3. It teems with saleswomen who run beside the traffic sticking various baked goods through car windows.
4. The method is based on the principle that children learn best through stories.
5. The customers can then receive these goods through the mail, by parcel delivery, by courier and even via the milkman.
6. Confucius on the likelihood of good through attractive, reflecting the teaching of art throughout.
7. The products of our company sells good through out China and receives high praise from customers.
8. The applied results are good through practice.
9. It is proved that effect is good through application in project of coal firing and hot water boiler in DanDong.
9. Sentencedict.com try its best to gather and create good sentences.
10. Drinking in the morning one feels awfully good through.
11. The paper tried to absorb some good through analysis on the contestable democracy to enrich the democracy theory in our country.
12. The bits were proven good through trial.
13. Drinking in the morning feels awfully good through.
14. Many of the best deals come with a catch: they are only good through early summer.
15. Answer our 3 - question and receive your free website - good through January 2010. No credit card required.
16. At the end of the paper , it proves that the Ant Colony Algorithm is good through comparison it to the greedy method.
17. Its running project has been put forward. The anti - icing effect is obviously good through practice.
More similar words:
through and through,
read through,
through thick and thin,
through,
go through,
get through,
see through,
all through,
through to,
see-through,
throughout,
sit through,
come through,
run-through,
run through,
put through,
throughput,
cut through,
fall through,
look through,
whip through,
pass through,
pass-through,
leaf through,
move through,
peep through,
through with,
sift through,
pull through,
walk through.