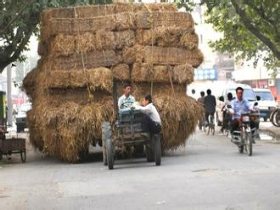 Random good picture Not show
1. Almighty God / God Almighty appeared to Jacob in the land of Canaan.
2. Christ / God Almighty! What the hell do you think you are doing?
3. God Almighty, what on earth will they do next?
3. Sentencedict.com is a online sentence dictionary, on which you can find good sentences for a large number of words.
4. God Almighty, Hart, you scared me silly.
5. God Almighty, I am yours and my dreams are yours.
6. If we are wrong, God Almighty is wrong.
7. By the grace of God Almighty, you are a flake of my life.
8. Was that the hand of God Almighty pointing a finger at me?
9. Was that the hand of god almighty pointing a finger at me?
10. From behind her Al growled, " God Almighty, Mae, give'em bread "
11. O Lord God Almighty, how long will your anger smolder against the prayers of your people?
12. Thank God Almighty, we are free at last!
13. Oh, oh no, oh my god almighty. Wow.
14. I am not denying that women are foolish; god almighty makes them to match the men.
15. God Almighty ! Where have you been hiding all this time?
16. He thinks himself God Almighty.
17. When Abram was ninety - nine years old, the Lord appeared to him and said, " I am God Almighty. "
18. Rahman Bee By - products —— Nectar specially gifted to mankind by the God Almighty!
More similar words:
almighty,
high and mighty,
mighty,
vertical migration,
eighty,
nighty,
flighty,
weighty,
might,
eighty-one,
eighty-two,
eighty-six,
light-year,
light year,
eighty-nine,
mightily,
bright yellow,
mightiness,
might as well,
Pigs might fly,
with might and main,
pagoda,
demigod,
modal,
nodal,
palmist,
calming,
lightweight,
psalmist,
coal mine.