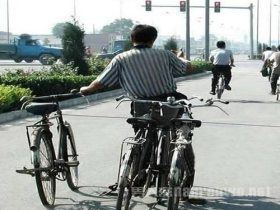 Random good picture Not show
1 Conclusion Glomerulosclerosis is the characteristic morphological change in aging kidney which may share similar pathogenesis with arteriolosclerosis.
2 It has been suggested that focal segmental glomerulosclerosis (FSGS) is a discriminative parameter with independent prognostic value.
3 Conclusions There is already early pathological feature of glomerulosclerosis in the glomeruli of normal aging kidneys.
4 This is a PAS stain of nodular glomerulosclerosis (Kimmelstiel-Wilson disease) in a patient with long-standing diabetes mellitus.
5 Focal segmental glomerulosclerosis. Characterized by scattered scarring of some of the glomeruli, this condition may result from another disease or a genetic defect or occur for no known reason.
6 Primary focal segmental glomerulosclerosis (FSGS) is a major cause of nephrotic syndrome and eventual end-stage renal disease.
7 The principal of pathological changes of DN included glomerulus hypertrophy, glomerulus extracellular matrix accumulating, basement membrane thickening and glomerulosclerosis.
8 To investigate the protective effects of pedicled omental transposition on the kidney with glomerulosclerosis.
9 This trichrome stain of a glomerulusa patient with focal segmental glomerulosclerosis ( FSGS ) demonstrates blue collagen deposition.
10 The podocyte lesion not only is associated with the degree of proteinuria, but also correlates with the development of glomerulosclerosis and damage of renal function.
11 Objective:To observe the influence of Chongcao Shencha capsule on pathological changes with forepart glomerulosclerosis rats.
12 This trichrome stain of a glomerulus in a patient with focal segmental glomerulosclerosis (FSGS) demonstrates blue collagen deposition.
13 Objective : To study the effects of glucocorticoid on glomerulosclerosis of chronic glomerulonephritis.
14 The renal pathology examination showed that the degree of glomerular proliferation and glomerulosclerosis is significantly attenuated in the two treatment groups.
15 Lessons learned over 25 years from treating focal segmental glomerulosclerosis(FSGS)in a regional pediatric nephrology program will be reviewed.
16 Objective To establish a rat model of focal segmental glomerulosclerosis (FSGS) and observe the occurrence of urinary podocyte and its relevant significance for FSGS.
17 The glomerulus here stained with PAS shows nodular deposits of amorphous material (nodular glomerulosclerosis) along with a thickened arteriole at the lower right.
18 The calculation formula of index of renal corpuscle lipid deposition was the same to glomerulosclerosis index.
19 Objective To investigate the relationship between the clinical character and pathological variants as well as response to treatment of focal segmental glomerulosclerosis(FSGS) in children.
20 Objective To observe the preventive and therapeutic feasibility of heparin calcium injection in rats with focal segmental glomerulosclerosis (FSGS).
More similar words:
atherosclerosis,
nephrosclerosis,
otosclerosis,
arteriosclerosis,
glomerulonephritis,
sclerosis,
glomerular,
glomerulus,
multiple sclerosis,
amyotrophic lateral sclerosis,
sclerometer,
arteriosclerotic,
home rule,
corneoscleral,
agglomerate,
sclerotic,
hemosiderosis,
agglomerated,
conglomerate,
sclerotomy,
tuberculosis,
agglomeration,
sclerotherapy,
scleroderma,
conglomeration,
diverticulosis,
xerosis,
soil erosion,
pulmonary tuberculosis,
querulous.