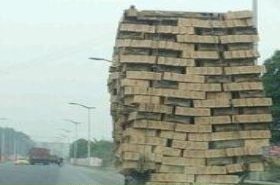 Random good picture Not show
1. She was so careful that she can't give the show away.
2. The girl gave the show away deliberately.
3. To divulge the true solution would give the show away.
4. I wish he wouldn't give the show away.
5. I wish she wouldn't talk and give the show away.
6. My mother soon noticed this tendency of mine to "give the show away" by blushing, so when anything was broken or something went wrong, she would first question me.
7. He was especially worried that the air strikes would give the show away unless they could seem plausibly to come from bases on Cuban soil.
8. For a project, a few people often turn out in full force and piece, always avoid give the show away even.
More similar words:
where the shoe pinches,
give the eye,
give thanks,
stowaway,
flow away,
stow away,
throwaway,
throw away,
give the devil his due,
above the salt,
giveaway,
give away,
run the show,
call the shots,
steal the show,
draw away,
in the short run,
all over the shop,
in the short term,
adhesive tape,
live through,
The shoe is on the other foot,
the long and the short of it,
creative thinking,
it is imperative that,
straight from the shoulder,
electroconvulsive therapy,
shoe shop,
the shits,
peshawar.