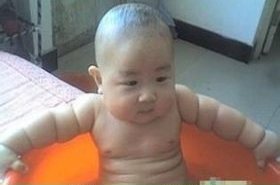 Random good picture Not show
1. To give into that temptation, Tucker and Hendrickson warn, would be to lose our soul.
2. Don't
give into
your fears. If you do, you won't be able to talk to your heart.
Paulo Coelho

3. I frequently give into their hands my best guns and never found them in the slightest degree disposed to take advantage.
4. Thou shall not give into temptation.
5. Give into the power of the teacher the fewest possible coercive measures, so that the only source of the pupil's respect for the teacher is the human and intellectual qualities of the latter.
6. You may slip up and give into a craving, but don't let that slip-up make you give up.
7. First and foremost, don't give into the urge to prop your head up with a hand.
8. So I'm glad I didn't give into that infantile, juvenile interest in facial, beauty and sex appeal.
9. Unfortunately(sentencedict.com), at some point in our lives we give into the fast paced world around us and disregard the faculties of our own mind.
10. If we give into the temptation to ignore or deny self-doubt, it will impose limits on our ability to act.
11. Now we must not give into pessimism and mistrust.
12. Don't give into the temptation to put your social life on hold until after the New Year.
13. "Stupid work" happens when you give into fear, give up creative control, and stop doing work that matters.
14. Don't give into the wall.
15. Such derisive superiority is attractive, and you see people give into it everywhere you turn.
16. I also try to indulge with high quality choices. It's OK to give into cravings sometimes.
17. Give, and it shall be given unto you; good measure, pressed down, and shaken together, and running over, shall men give into your bosom.
17. Sentencedict.com try its best to gather and make good sentences.
18. Public sector unions face managers who have an incentive to give into them for the sake of their own survival.
19. So if your guy wants sex even though the mood is far from romantic, you either give into his wishes or bear the consequences.
20. Learn to ask questions that help you determine the level of urgency. Negotiate longer lead times whenever you can and don't give into the "instant-and-immediate answer" syndrome.
21. By this point, I'm pretty much immune to any potential sexual peer pressure, and won't easily give into doing anything I'm uncomfortable with.
22. However, just because a feeling is natural doesn't mean we give into it.
23. Wee brushes it all away , too fed up and upset to give into his crap.
24. Give yourself the love and approval you want and silence your natural instincts to give into the nagging and negativity that can dominate your thoughts.
More similar words:
dive into,
drive into,
give in,
move into,
delve into,
positive integer,
give it a try,
come into being,
give it a whirl,
live in,
drive in,
drive-in,
introduce into,
have interest in,
see into,
come into,
thereinto,
hereinto,
pile into,
wade into,
make into,
slide into,
come into use,
plunge into,
change into,
inquire into,
come into play,
come into force,
extractive industries,
comprehensive insurance.