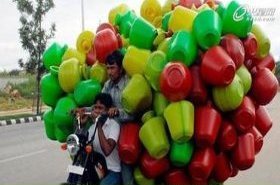 Random good picture Not show
1 He leaned towards me and I caught/got a whiff of garlic.
2 There's not a politician in the world we could buy off if they got a whiff of it.
3 From the doorway, I got a whiff of freshly baked bread.
4 Lisa passed so close to Paul that he got a whiff of her perfume.
5 Every time you come near them you get a whiff of their cologne.
6 Rosalie: Get a whiff of that. Here comes the human.
7 To get a whiff of this craziness,(www.Sentencedict.com) check out videos from past Air Sex Championships on its YouTube channel (some of which are NSFW).
8 Every time I come near them I get a whiff of their cologne.
9 If you're starting to get a whiff of Pavlov and his salivating dog then you're on the right lines.
10 Something good must be cooking; I get a whiff of it.
11 Seeing Queen Amidala getting all nasty in these scenes from Closer made everybody wish they were Clive Owen, if only to get a whiff of one of the prettiest and brightest stars of her generation.
12 He studied their odors and then had them sniff others and found women who get a whiff of a man's smelly BO feel less stressed.
13 If you've ever been guilty of inching closer to a stranger because she smells good, you'll be glad to know there's plenty of science behind the desire to get a whiff.
14 They did last season, and got all the way to Game Six of the Western Conference Finals. The NBA Championship round was so close, they had to have been able to get a whiff of what could be.
15 But my hunch is that Americans will be straight back to the shopping malls once they get a whiff of the economy recovering.
More similar words:
whiff,
give it a whirl,
awhile,
rawhide,
chiffon,
for a while,
a white lie,
chiffonier,
after a while,
wait for a while,
once in a while,
get away,
getaway,
a white elephant,
as clean as a whistle,
get away with,
every once in a while,
get away with it,
get away with murder,
get a word in edgeways,
get a word in edgewise,
revenue tariff,
protective tariff,
sawhorse,
as a whole,
straw hat,
a whale of a,
hi-fi,
shift,
shifty.