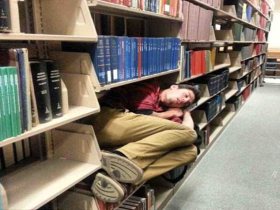 Random good picture Not show
(1) The coat [
garment
, tailor] makes the man.

(2) She pulled the garment on and zipped it up.
(3) She wore a shapeless knitted garment.
(4) Every garment in the shop has a price mark sewn on it.
(5) This garment should be washed carefully.
(6) The thicker the material, the less susceptible the garment will be to wet conditions.
(7) This garment must be dry-cleaned only.
(8) She works in the garment district of Manhattan.
(9) Her beautiful looking heightened with her wedding garment.
(10) This trim really does give the garment a professional finish.
(11) If a garment won't wash , it must be dry-cleaned.
(12) A leather jacket is a timeless and versatile garment that can be worn in all seasons.
(13) This is a quality garment which should give years of wear.
(14) The outer garment was a loose-fitting robe.
(15) Iron the garment on the reverse side.
(16) In spring nature wears a new garment.
(17) Wash the garment separately(sentencedict.com/garment.html), as the colour may run .
(18) The back of the garment is split for ease in walking.
(19) Many garment exporters want to move upmarket.
(20) I packed the dresses in a black garment bag.
(21) Slipping the garment over her naked shoulders, she pulled it around herself and fastened the belt.
(22) Later this week she will meet with garment workers in New York.
(23) When planning the time to knit a garment, always try to choose the best day to knit each piece.
(24) She came downstairs with this garment, triumphant, not unwilling to please with pleasure so cheaply bought.
(25) Knit the next two stitches together to make the garment narrower.
(26) I don't need to see a label to identify the provenance of a garment that someone is wearing.
(27) She stood up and began to disrobe(sentencedict.com), folding each garment neatly.
(28) The day was so warm that I had to lay off my garment.
(29) Berda Morley, who opened the store last May, spent years working in sales and design in the garment industry.
(30) For nearly three decades, he worked in Woodbury at a garment factory near his home.
More similar words:
torment,
tormented,
bewilderment,
farmer,
armed,
commencement,
amendment,
entailment,
entertainment,
sentiment,
foment,
mentor,
comment,
moment,
mental,
mention,
raiment,
ailment,
element,
payment,
augment,
segment,
mentally,
document,
amusement,
argument,
comment on,
monument,
regiment,
fragment.