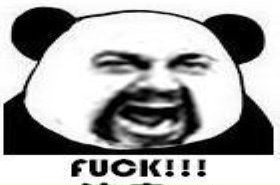 Random good picture Not show
1. The story of Pygmalion and Galatea is an example; it has no conceivable connection with any event in nature.
2. Ed had met a girl called Galatea who was living in San Francisco on her savings.
3. The lovelorn giant knew Galatea would never have him; his case was hopeless.
4. Every day he tried to make Galatea up in gold and purple, for that was the name he had given to this mistress of his heart.
5. Both are thus in love with a Galatea that is caught in an unstoppable archaeology of death and war-making.
6. Their Progenitor was Galatea, the woman created by Pygmalion .
7. Osama's Galatea is a sculpture whose ivory is an eschatology and exegesis plated with a Salafi-Wahhabi interpretation of Islam.
7. Wish you can benefit from sentencedict.com and make progress everyday!
8. Their Progenitor was Galatea, the woman created by Pygmalion , and their Bestowment is Mesmerizing Appearance.
9. "Pygmalion loved his Galatea, " said one of the songs.
10. Osama's Galatea was sculpted, conveniently, out of a love with the ideal of "defence" of the "Umma", the global Islamic community.
11. Galatea: A Promethean Lineage.
12. But we are not told that Polyphemus ever loved any maiden except Galatea, or that any maiden ever loved Polyphemus.
13. Offering rich sacrifice and sending up a passionate prayer, he begged the goddess to give him a wife as graceful as Galatea.
14. A king of Cyprus who carved and then fell in love with a statue of a woman, which Aphrodite brought to life as Galatea.
15. Arab revolutions erupted and triumphed in Tunisia and Egypt, partly burying Osama's Galatea.
16. Silent , the : A Pandoran Mockery of the Galatea Lineage.
More similar words:
galatians,
plateau,
platean,
alate,
ill at ease,
palate,
oxalate,
escalate,
hard palate,
de-escalate,
soft palate,
palatinate,
intercalate,
cleft palate,
bilateral agreement,
contralateral,
polyethylene terephthalate,
gala,
galahad,
galaxy,
galactic,
legal age,
galapagos,
steal away,
illegal act,
legal action,
steal a look,
galactorrhea,
spiral galaxy,
milky way galaxy.