Synonym:
coming,
hereafter,
tomorrow.
Antonym:
past.
Similar words:
in future,
in the future,
for the future,
mature,
nature,
capture,
venture,
mixture.
Meaning: ['fjuːtʃə(r)] n. 1. the time yet to come 2. a verb tense that expresses actions or states in the future 3. bulk commodities bought or sold at an agreed price for delivery at a specified future date. adj. 1. yet to be or coming 2. effective in or looking toward the future 3. coming at a subsequent time or stage 4. (of elected officers) elected but not yet serving 5. a verb tense or other formation referring to events or states that have not yet happened.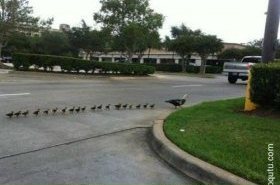 Random good picture Not show
1. The
future
belongs to him who knows how to wait.

2. Early mistakes are the seeds of
future
trouble.

3. The
future
of society is in the hands of mothers; if the world was lost through woman she alone can save it.

4. Information is power, The information domain is the
future
battlefield.

5. We cannot always build the
future
for our youth, but we can build our youth for the future.

6. We know nothing of what will happen in
future
, but by the analogy of past experience.

7. Fear not the
future
; weep not for the past.

8. The meat was salted away for future use.
9. Lastly, I would like to ask about your future plans.
10. This decision could have serious consequences for the future of the industry.
11. I am on my way to future, where you are there.
12. Life is a series of collisions with the future. It is not the sum of what we have been, but what we yearn to be.
13. Alan spoke of his fears for the future.
13. Sentencedict.com is a sentence dictionary, on which you can find good sentences for a large number of words.
14. Let's talk seriously about your future.
15. The future looks pretty dismal right now.
16. Happiness is not something you postpone for the future. It is something you design for the present.
17. His foolish behaviour may jeopardize his whole future.
18. Consumers are very nervous about the future.
19. There is a question mark over the future of geriatric care.
20. The past is for wisdom, the present for action, but for joy the
future
.

21. I have but one lamp wait which my feet are guided ; and that is the lamp of experience. I know of no way of judging of the
future
but by the past.

22. Some of the best lessons we ever learn from our mistakes and failuresThe error of the past is the wisdom and success of the
future
.

23. The most glorious moment in your life are not the socalled days of success, but rather those days when out of dejection and despair you feel rise in you a challenge to life, and the promise of
future
accomplishment.

24. It is your graduation day.Please accept my best wishes for your bright future.
25. I'll certainly carry on living here for the foreseeable future.
26. When I wake up every morning, the greatest joy is gazing upon you and sunshine, that is the future I desire.
27. The problems of your past are your business. The problems of your future are my privilege.
28. Your life can be enhanced, and your happiness enriched, when you choose to change your perspective. Don't leave your future to chance, or wait for things to get better mysteriously on their own. You must go in the direction of your hopes and aspirations. Begin to build your confidence, and work through problems rather than avoid them. Remember that power is not necessarily control over situations, but the ability to deal with whatever comes your way.
29. Most of us, however, take life for granted. We know that one day we must die, but usually we picture that day as far in the future. When we are in buoyant health, death is all but unimaginable. We seldom think of it. The days stretch out in an endless vista. So we go about our petty tasks, hardly aware of our listless attitude toward life.
30. Your diligent combined with your innate talent indicates a dynamic future.I wish you all the best in your college years.
More similar words:
in future,
in the future,
for the future,
mature,
nature,
capture,
venture,
mixture,
aperture,
texture,
lecture,
gesture,
feature,
picture,
culture,
rupture,
posture,
fracture,
in nature,
immature,
creature,
by nature,
structure,
furniture,
sculpture,
adventure,
departure,
signature,
temperature,
conjecture.