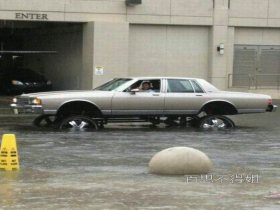 Random good picture Not show
1. The driver, muffled in his fur hat, had not noticed a thing.
2. But beneath the cascading ringlets and whacky fur hats, there was undiluted vintage Gaultier tailoring.
3. Fur hats with ear muffs, heavy fur coats, fur-lined boots.
4. He wore a mangy fur hat and a ragged coat.
5. A man in a fur hat, long black leather coat, white shirt and silver tie got into the carriage.
6. He was also wearing a fur hat and his signature dark sunglasses.
7. Fur hat, fur bag, fur garment, fur material, fur coat, fur knitted, knitwear, fur scarf and shawl, feather, feather product.
8. Fur hat that is native to Poland; it has ear flaps that can be turned up and tied on top of the head.
9. The funny, fur hat Benjamin Franklin once wore.
10. It's so cold, she needs a warm fur hat and a scarf.
11. He is an extreme nationalist, who threatens war and expansion at the drop of a fur hat.
12. At last, as if at a secret signal, people leave off their fur hats.
12. Sentencedict.com is a online sentence dictionary, on which you can find nice sentences for a large number of words.
13. In the undated pictures the North has released of Kim's state visits over the past week, the enigmatic leader often wears a thick coat, gloves and a fur hat, even indoors.
14. I'm afraid you're going to have to accept it, " said Mr. Prosser gripping his fur hat and rolling it round the top of his head, "this bypass has got to be built and it's going to be built! "
15. He is very big man and he has on high boots and fur coat and a fur hat and he is all covered with snow.
16. Kate wore one of Hooker's long-line fawn coats at the Cheltenham Gold Cup this year, which she controversially accessorised with a mink fur hat.
More similar words:
durham,
hour hand,
arhat,
bowler hat,
whatever happens,
four hundred,
eurhythmics,
neighbourhood,
know what's what,
what's what,
perhaps,
dirham,
fur,
upper hand,
overhand,
furl,
fury,
underhand,
overhang,
rhapsody,
overhaul,
overhasty,
poker hand,
furry,
further,
furan,
furor,
furze,
rhapsodic,
the upper hand.