Synonym:
cook,
saute.
Meaning: [fraɪ] n. 1. English painter and art critic (1866-1934) 2. English dramatist noted for his comic verse dramas (born 1907) 3. a young person of either sex. v. 1. be excessively hot 2. cook on a hot surface using fat 3. kill by electrocution, as in the electric chair.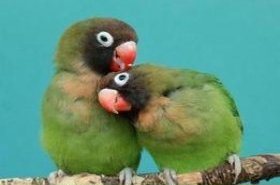 Random good picture Not show
1) Never
fry
a fish till it's caught.

2) I always fry potatoes in hot fat with a bit of onion.
3) Fry the onions until they soften.
4) Fry the mushrooms in a little butter.
5) Fry the potatoes, covered, for about 20 minutes.
6) Fry the meat first to seal in the juices.
7) We can fry up some of these pieces of cold meat for our lunch.
8) We shall fry in this hot sun.
9) Fry the onions in butter.
10) Slice up the mushrooms and fry them.
11) First, fry the garlic. Next,(http://sentencedict.com/fry.html) add the ginger.
12) Remember to cut off the fat before you fry the steak.
13) Fry quickly to seal in the flavor of the meat.
14) They won, thanks to a late penalty from Fry.
15) Slice the mushrooms thinly and fry in butter.
16) Fry the onions over a medium heat until they are golden.
17) Fry the onion and garlic for about two minutes.
18) Fry the chopped onion and crushed garlic for 3 minutes.
19) Fry four chicken joints in a pan with some mushrooms and garlic.
20) Fry the onions till they start to colour.
21) Fry the breadcrumbs until golden brown.
22) These local companies are only small fry compared with the huge multinationals.
23) Fry was a connoisseur of Renaissance art.
24) The Australians fry their bananas and sweeten them with honey.
25) Fry the vegetables gently in oil.
26) The ground was hot enough to fry an egg on.
27) Fry the potato in a little sunflower oil.
28) Fry the steaks for two minutes on each side.
29) What they owe to the Inland Revenue is small fry compared to the overall £1.2 million debt.
30) They may be key players in their own company, but they're small fry in the industry itself.