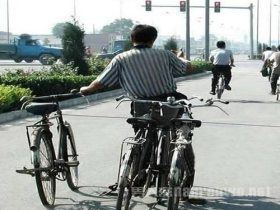 Random good picture Not show
1. Colour the icing with a little green food colouring.
2. Add red food colouring to one jar and blue dye to another.
3. Paint the anchor with silver food colouring and place on the deck.
4. Mix food colouring with 1/2 tbsp of water. Add in pork with marinade. Marinate for half an hour.
5. Made with fresh spinach without any food colouring. A good source of proteins and vitamins.
6. Add the rosewater,(Sentencedict.com) food colouring and pistachios and pour the mixture into the tin.
7. It's a mix of sprite, food colouring and a drinkable chemical ingredient – that's what makes the fumes.
8. The banned food colouring Sudan 1, a carcinogen, has been discovered in batches of roast chicken wings and chicken burgers on sale at KFC fast food outlets in China.
9. Dissolve red food colouring in water and mix this into the other portion the rice.
10. Add a tiny amount of pink food colouring paste to the remaining mixture and stir until evenly coloured.
11. Divide it among four small bowls, then mix a few drops of food colouring into each one.
12. Add it to the icing sugar, together with a few drops of yellow food colouring.
13. Paint the bottom half of the white candles with blue food colouring.
14. His research team extracted the proteins to create an artificial steak, which is turned red with food colouring and flavoured with soy.
15. The card, with a picture of Brussels sprouts on the front, is made from potato starch paper and printed with food colouring instead of ink.
16. Mr Buttel said he and his colleagues had bought a new printer and modified it to run on food colouring instead of ink.
17. The diets of roughly 150 children from each age group were changed so they contained no food colouring or preservatives.
18. I use chinese brushes and a wide variety of inks - such as: chinese ink, watercolor ink, food colouring and mixtures of all 3.
19. The natural red pigment extracted from Nitraria sibirica fruit is a kind of safe and non poisonous food colouring.
More similar words:
food coloring,
food color,
colouring,
colour in,
food court,
colourist,
in good condition,
woodcock,
blood count,
food chain,
colour coding,
good condition,
flying colours,
coloring,
complete blood count,
with flying colours,
coloring book,
add color,
solid color,
colour,
colours,
sigmoid colon,
off-colour,
coloured,
off colour,
colour tv,
decolour,
skin colour,
discolour,
tricolour.