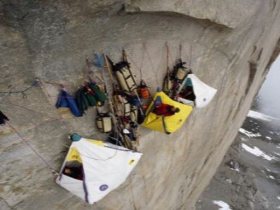 Random good picture Not show
1. I looked like one of those peasant girls in the old folk-tales, the ones who never get to the ball.
2. The second level, that of poetic or dream symbolism, is inherent in all folk-tales, traditions and motifs of regeneration.
3. She shaped a folktale into a narrative poem.
4. Really, it's more like a fable or a folktale.
5. The folktale he told to me is gruesome one.
6. This folktale comes from the Southeastern United States.
7. As well as it classifies for folktale the role in, formula research field.
8. My favorite folktale is about a princess and a frog.
9. An African folktale about a mouse who pays close attention to her surroundings and avoids being tricked by the cat.
10. The folktale is passed from generation to generation, polished and enriched among the lower populace; so far, its plot has been fully developed and heart-touching.
11. There's an old folktale about a giant who removes his own heart, locks it in a series of metal boxes, and buries the whole conglomeration.
11. Sentencedict.com is a sentence dictionary, on which you can find excellent sentences for a large number of words.
12. This practice came from an ancient folktale.
13. This incident forms the basis of a Chinese folktale entitled Taking Oath in the Peach Garden.
14. Folktale reflects demotic ideas about value.
15. In the golden September, chrysanthemum blooms, reminding people of the folktale.
16. Yang Yuhuan was a historical figure who became a literary image in later writings, including poetry, prose, fiction, drama, folktale and even fairy tale.
17. From Calvino's criticism emerge many of the themes that are woven into his own work: the image of the city, cybernetics, myth and folktale, the heroic journey.
18. Four animals friends encounter some cowardly robbers on the way to Bremen - town in this easy - to - read folktale.
19. Such literary forms did not merely draw from the folktale, but also influenced folktales in turn.
20. Yet while oral fairy tales likely existed for thousands of years before the literary forms, there is no pure folktale.
21. Why is it called "dragon lifting its head"? There is a folktale in northern China.
22. This article attempts to analyze the relationship between the folktale narrating and the ideological establishment by reflecting on the research.
More similar words:
folk tale,
folk,
folklore,
tale,
stale,
tales,
talent,
talented,
stalemate,
fairy tale,
talentless,
femme fatale,
kolkata,
egg yolk,
polka dot,
james polk,
fold,
folly,
unfold,
fold up,
follow,
foliate,
foliage,
manifold,
follower,
follow-up,
follow out,
follow up,
following,
portfolio.