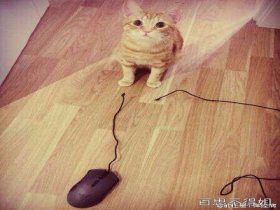 Random good picture Not show
1. Foam rubber is soft rubber full of small air - bubbles.
2. She sat there, reclined against a foam rubber cushion.
3. Beneath a layer of foam rubber there was a dark brown carpet of coffee beans.
4. Foam rubber provides good insulation.
5. The foam rubber squeaked beneath her weight.
5. Sentencedict.com try its best to gather and build good sentences.
6. They just ate the foam rubber mattress cover.
7. Brassieres upholstered with foam rubber were produced as beauty aids even for the well-endowed and even for prepubescent girls.
8. Her legs felt like foam rubber.
9. All synthetic fabrics, plastics, chipboard, plywood, foam rubber and other man-made materials are excluded from the oasis.
10. Standing it on a block of foam rubber, filter matting, or a piece of polystyrene tile can also prove effective.
11. Foam rubber latex-mattresses produced by internal air bubble shape is the cellular organization.
12. To overcome the ordinary foam rubber is fragile, deformation and resilience.
13. The experiment is such: Researcher uses foam rubber or plastic from the female alar collect secretion, dissolve is in at the inunction after alcohol the labrum of a few females.
14. He wrapped each component in several layers of foam rubber.
15. We just argued about it loudly and wore the T-shirts and big foam rubber fingers.
16. Something resembling hard wood floors is just visible beneath a veil of potting soil and foam rubber confetti.
17. Doreen's hair was a wig and the bosoms were foam rubber.
18. It can be used on paper, foil, cardboard, cloth, leather, glass, mylar, acetate sheet, foam rubber, urethane foam, styrofoam and light metal sections.
19. This machine is profiling cutting machine. It has mostly foam rubber pressed wavy rubber, It ls appropriate electron, delicate instrument, car seating, sanitarian thing and rich article of packing.
20. This machine is mostly used for the machine serially foaming unlimited long slicing of foam rubber.
21. This machine is mostly used for pressing out and decreasing capacity of large nubby foam rubber in order to transport more conveniently.
More similar words:
rubber,
rubbery,
scrubber,
rubber band,
shrubbery,
rubberneck,
rubberstamp,
rubber-stamp,
rubber stamp,
rubber eraser,
rubbed,
scrubbed,
blubber,
landlubber,
blubbering,
foam,
foamy,
foaming,
styrofoam,
shaving foam,
grubby,
rubble,
rubbish,
scrubby,
rubbing,
drubbing,
clubbed,
scrubbing,
scrub brush,
rubbish dump.