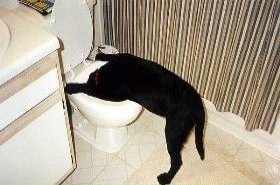 Random good picture Not show
1. What does a flying squirrel look like? It just looks like other squirrels.
2. The flying squirrel doesn't actually fly, but glides from tree to tree.
3. Pygmy flying squirrel western cowboy adventure in mind.
4. Proud answer says the flying squirrel.
5. A flying squirrel munches a meal on terra firma.
6. How does a flying squirrel fly without wings?
7. They stretch out their legs like flying squirrel.
8. More than 60 mammal species—like the famous flying squirrel—have adapted the ability to sail from tree to tree. Thrilling, yes. But what's the evolutionary advantage?
9. When they leap from a tall tree, a flying squirrel will spread its skin flaps until it resembles a kite or parachute.
9. Sentencedict.com try its best to collect and create good sentences.
10. Flying Squirrel Flying squirrels (Pteromyini) include 43 different species.
11. There's behavioral and sat on them, and one four - winged, feathered dinoevidently glided like a flying squirrel.
12. First, several living species, including certain lemurs, several rodents and a type of flying squirrel, still have an appendix attached to a large cecum which is used in digestion.
13. Other monsters include Gamera, a giant turtle, and the absurd Varan the Unbelievable, a large reptile resembling a flying squirrel.
More similar words:
flying squad,
squirrel,
squirrely,
red squirrel,
squirrel away,
flying start,
flying saucer,
firing squad,
flying,
flying fox,
kite flying,
flying colours,
flying colors,
flying buttress,
squirting,
squirming,
with flying colors,
with flying colours,
pass with flying colors,
fly into,
squirt,
squirm,
squire,
fly in the face of,
esquire,
squirmy,
sea squirt,
squirt gun,
fly in the ointment,
a fly in the ointment.