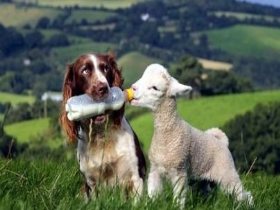 Random good picture Not show
1. I handed it to a former flight engineer of 213 when I visited him in Toronto some years ago.
2. Long after he left to become a flight engineer it continued to light them through the war and for many years after.
3. A scant 700 feet off the water, the flight engineer was able to restart a second engine.
4. She accomplished this while serving as flight engineer aboard the Soyuz T-12 mission to the Salyut 7 space station.
5. International Space Station Expedition 23 flight engineer Soichi Noguchi photographed on May 5, 2010 the Mississippi River Delta and nearby Louisiana coast, which appear dark in the sunglint.
6. Pictured from left to right are, Flight Engineer, Senior Master Sgt. Marc Gilbertson, Greene and pilot, Captain Todd Kay on the flight deck of an Air Guard C-130 enroute to Randolf AFB , Texas.
7. The flight engineer is moaning about the transport being late.
8. Expedition 22 flight engineer Oleg Kotov used a digital still camera totake this self-portrait during a January 2010 spacewalk.
9. During the first two years 184 pilots, 43 instructors and 47 flight engineers completed their training.
10. His first ambition was to be a pilot or flight engineer.
10. Wish you will love sentencedict.com and make progress everyday!
11. The Expedition 16 crew – Commander Peggy Whitson, 47, flight engineer Yuri Malenchenko, 46, and Shukor, 35 – will launch October 6 on a Soyuz spacecraft from the Baikonur Cosmodrome in Kazakhstan.
12. The mission will deliver Army Colonel Timothy Kopra to the station to join Expedition 20 as a flight engineer and science officer and will return JAXA astronaut Koichi Wakata to Earth.
13. The cupola's fully opened windows look down onthe Sahara Desert in this image that was 'tweeted' from space by JAXAastronaut and Expedition 22 flight engineer Soichi Noguchi.
14. Another current ISS crew member, European Space Agency (ESA) astronaut and flight engineer Thomas Reiter, is scheduled to stay aboard the station until December.
15. The Atlantis astronauts also plan to bring a space station flight engineer, Nicole P. Stott back to Earth after three months in orbit.
More similar words:
maintenance engineer,
engineer,
engineering,
chief engineer,
civil engineer,
bioengineering,
system engineer,
software engineer,
civil engineering,
safety engineering,
locomotive engineer,
nuclear engineering,
engineering design,
reverse engineering,
industrial engineer,
mechanical engineer,
electrical engineer,
genetic engineering,
engineering science,
chemical engineering,
structural engineering,
electrical engineering,
mechanical engineering,
automotive engineering,
industrial engineering,
agricultural engineering,
lighten,
jet engine,
enlighten,
lighten up.