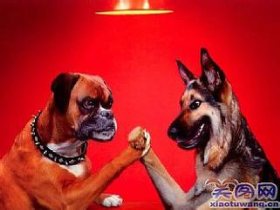 Random good picture Not show
1. She likes to mix with people who flatter her ego.
2. You can make your stomach look flatter instantly by improving your posture.
3. We flatter ourselves that we provide the best service in town.
4. If you flatter your mother a bit she might invite us all to dinner.
5. Perry would always flatter Mrs. Mitchell by praising her cooking.
6. That colour doesn't flatter many people.
7. Lewis's novel doesn't flatter Midwestern attitudes and morals.
8. Clever tailoring can flatter your figure.
9. Are you trying to flatter me?
10. Orange and khaki flatter those with golden skin tones.
11. I suspect these statistics flatter to deceive.
12. The picture certainly doesn't flatter her.
13. Don't flatter yourself so much.
14. Don't try and flatter her - she doesn't approve of creeps.
15. I flatter myself that this campaign will put an end to the war.
16. You flatter yourself. Why would we go to such ludicrous lengths?
17. He reached a flatter section of land near the river.
18. I refused to fawn over her or flatter her.
19. You flatter me immensely!
20. Do you really think he likes you? You flatter yourself!
21. It is disingenuous of him to flatter me.
22. Short skirts don't flatter me at all.
23. The landscape became wider(http://Sentencedict.com), flatter and very scenic.
24. And in the newer and flatter organization where there is little opportunity for promotion, how does an enterprising employee advance?
25. Lewis' novel doesn't flatter Midwestern attitudes and morals.
26. He may well be contented who need neither borrow nor
flatter
.

27. He kept trying to start the car and the battery got flatter and flatter, until it wouldn't turn the engine at all.
28. My philosophy of fashion is that I like to make clothes that flatter.
29. As a general rule you should avoid unintentionally offending friends or potential friends, but instead flatter or compliment them.
30. After they lost their first two matches those fans must have wondered if once again Leeds were going to flatter to deceive.
More similar words:
flattering,
latter,
matter,
shatter,
battery,
scatter,
pattern,
no matter,
shattered,
a matter of,
scattering,
as a matter of fact,
flat,
attend,
attempt,
inflate,
attend to,
deflated,
afflatus,
attentive,
attendant,
attenuate,
attention,
deflation,
inflation,
attendance,
flagellate,
inattentive,
letter,
utter.