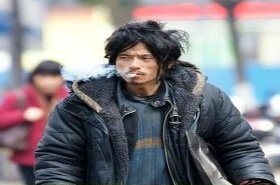 Random good picture Not show
1) He took out a metal flask from a canvas bag.
2) A vacuum flask keeps cool drinks cool and hot drinks hot.
3) The flask is completely watertight, even when laid on its side.
4) We took a flask of tea with us.
5) She pulled out her flask and drank from it.
6) Milk sloshed around in the flask.
7) There's some sandwiches here and a flask of coffee.
8) The vacuum flask has a strong casing, which won't crack or chip.
9) She made sandwiches, filled a flask and put sugar in.
10) The hip flask was in the glove compartment.
11) Very handy with a hip flask, but didn't look as if he could tell a Renoir from a Renault.
12) A soldier prised a small silver flask from the dead man's hand and passed it to Colonel Voss.
13) I took the flask out and had a pull.
14) He took out a flask from his vest pocket and poured it into the glass.
15) He drank some whisky from the flask in his pack.
16) Keep the mixture in a vacuum flask for 6-8 hours.
17) Careful with that flask Have you got your anorak?
18) When he climbed in the snow he always carried a silver flask of brandy for emergencies.
19) He took a swig of whisky from his hip flask.
20) She had a habit of taking an occasional nip from a flask of cognac.
21) The graduations are marked on the side of the flask.
22) Did one have a right to private expectations, being like those bubbles in the flask?
23) The first two processes to be looked at are Flask Handling from pond to railhead, and the training process.
24) The shepherd poured some wine from a tattered straw flask into four greasy tumblers and the men sat at the oil-cloth-covered table.
25) Brown headlands, ribbons of current, purple and turquoise waters clear as a flask all shivered and dazzled.
26) Voice over Firefighters wearing special protective clothing made their way through the dense smoke towards the fuel flask.
27) As Chuck followed Devraux into the trees he hung back,[http://sentencedict.com/flask.html] pulled out his flask again and drank deeply from it.
28) Toasting their successful ascent to the summit, she lifts her flask in the air, and father waves his walking stick.
29) It's also advisable to take a golf glove, a flask of tea-and a brolly!
30) Experimental details and literature examples are given for Soxhlet extraction, sonication and shake flask.