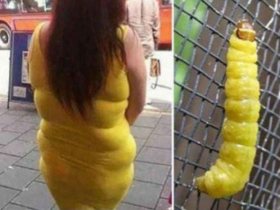 Random good picture Not show
1. Slowly the fisherman reeled in his line, bringing the fish ashore.
2. The fisherman had caught a whopper.
3. Speaking through an interpreter, a Japanese fisherman gave his account of the tidal wave.
4. With great difficulty, the fisherman manoeuvred his small craft close to the reef.
5. The fisherman had a good haul.
6. Peter became a judge but John remained a fisherman.
7. He was just a simple fisherman.
8. The old fisherman cast his net into the river three times every morning.
9. The fisherman plopped the bait into the river.
10. The fisherman rowed us back to the shore.
11. Spyros Latsis started his career as a humble fisherman in the Aegean.
12. He made friends with an old fisherman.
13. The fisherman cast off the rope and set the boat adrift.
14. One fisherman waxed lyrical about the variety of fish in the river.
15. The old fisherman was 90.
16. The boat belonging to Arnold Spence, the fisherman for whom he worked, had developed engine trouble.
17. The fisherman cut their lines and set sail for port, but the sea serpent continued to follow them.
18. No sense trying to sell fish to a fisherman, eh?
19. The fisherman left and the pond was again quiet as a church on Tuesday afternoon.
20. And fancies himself as a fisherman.
21. A straight man and a good fisherman.
22. The fisherman and his wife still live there today.
23. This past week,[sentencedict.com] a commercial salmon fisherman from Atascadero did just that.
24. It was here the Saltwater Fisherman players finally got cracking.
25. Peter has become a judge but John remains a fisherman.
26. Once upon a time there was a poor old fisherman.
27. He was adept with his hands, a talented artist, and a skilled fisherman who made his own flies and rods.
28. The spell was broken one day by a particularly stubborn fisherman who used clubs to beat his way through the grey mist.
29. Roy dreams of being a baseball player, or an architect, or a fisherman.
30. The myth, told in a giant earth figure called the Fisherman, explains the origin of the Colorado River.
More similar words:
German,
fishing,
supermarket,
chairman,
fist,
fiscal,
formal,
format,
normally,
term,
informal,
permit,
terms,
formation,
information,
long-term,
dish,
undermine,
never mind,
in terms of,
furthermore,
short-term,
permission,
Irish,
transformation,
man,
many,
wish for,
punish,
Jewish.