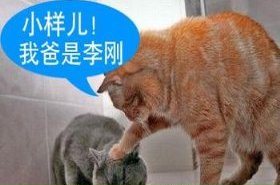 Random good picture Not show
1. Conclusion: The earlier filum terminale was loosened the better spinal injury recovered. Operations should be carried out as soon as possible.
2. Method: New type of chronic and progressing filum terminale traction model of TCS was constructed and traction was removed after different times.
3. Intraspinal lipomas can be a lipomyelomeningocele, a filum terminale lipoma or an intradural intramedullary lipoma.
4. Conclusion DTI can well distinguish conus terminalis from filum terminale.
5. The relationship between spinal cord injury and filum terminale traction in TCS and the condition of recovery were found out by means of evoked potential,(sentencedict.com/filum.html) electron microscope and pathological section.
6. In 4 cases with lipoma of filum terminale, on T1WI filum terminal had nodular or stringed lipoma signal.
7. The lower end of external terminal filum set in position, approximating to the dorsal surface of the 1st and 2nd coccygeal vertebral bodies.
8. Results: 39 tumors were cervical, 11 were thoracic, and 10 were conus medullaris and filum ferminale.
9. Conclusion: Ependymomas occur seldom in the conus medullaris and filum terminale but in the upper cord.
10. This is a myxopapillary ependymoma, which is typically arising in the filum terminale the spinal cord.
11. Result:MRI could find the level of conus tip and the pathological changes of filum, terminus, spinal lipoma, spinal cord and spinal column.
12. This is a myxopapillary ependymoma, which is typically found arising in the filum terminale of the spinal cord.
More similar words:
hilum,
chemiluminescence,
pilus,
boil up,
dilute,
diluted,
diluent,
diluvial,
failure,
dilution,
nautilus,
noctiluca,
semilunar,
undiluted,
civil union,
bank failure,
antediluvian,
noctilucent,
failure rate,
heart failure,
renal failure,
power failure,
engine failure,
kidney failure,
acute renal failure,
acute kidney failure,
chronic renal failure,
congestive heart failure,
filet,
fill.