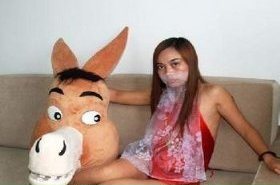 Random good picture Not show
1. The fig tree embeds its multitudes of seeds in globes of sweet pulp.
2. Giant strangler fig tree roots embrace the crumbling Ta Prohm temple at Angkor.
3. Every man sat under his vine and fig tree, with no one to disturb him.
4. An Olive tree and a Fig tree were talking one winter day.
5. Jiajia, look. This is a leaf fig tree.
6. A beautiful fig tree that had stood in their yard was leafless and barren.
7. The fig tree well known by the Israelites as a symbol of themselves as a nation.
8. He told them this parable: Look at the fig tree and all the trees.
9. And the fig tree was instantly dried up.
10. Then the trees said to the fig tree,[http://sentencedict.com/fig tree.html] You come and reign over us.
11. Visitors should take time out to spin along Fig Tree Drive.
12. And seeing a fig tree afar off having leaves, he came, if haply he might find any thing thereon: and when he came to it, he found nothing but leaves; for the time of figs was not yet.
13. The young mother in the yard, planted a fig tree.
14. And immediately the fig tree withered.
15. They always a fig tree.
16. The lovely south-facing Victorian conservatory with its wisteria and fig tree is ideal for quiet relaxation.
17. What is the white fungus on the roots of the indoor fig tree, surely it is my fault?
18. They had reached a flame-red Alfa Romeo convertible, parked in the leafy shade of a fig tree.
19. He did it now, dragged his chair out under the leafy fig tree, beyond the glow of the porch light.
20. A rush-seated wooden chair stood by the well, in the shade of a fig tree.
21. A rhinoceros hornbill - one of 54 species of hornbills - perches on a fig tree in Gunung Palung National Park.
22. "What I see as the main challenge today is protecting the Sri Maha Bodi (or sacred fig tree) from macaques and monkeys, " the monk said.
23. And then, he said a story about - The fig tree without fruit.
24. In the morning as they went along they saw the fig tree withered from the roots.
More similar words:
big tree,
a young tree,
bark up the wrong tree,
freedom fighter,
tree,
entree,
street,
up a tree,
oak tree,
treetop,
gum tree,
ash tree,
cut tree,
fir tree,
pine tree,
lime tree,
apple tree,
mango tree,
bystreet,
neem tree,
streetcar,
tree house,
treeless,
palm tree,
plum tree,
tree line,
birch tree,
tree trunk,
banyan tree,
beech tree.