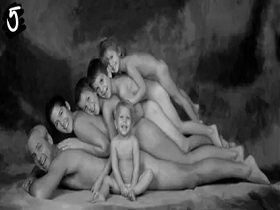 Random good picture Not show
1. Every fieldworker needs to acquire some insight into the basic infrastructure of the society he is studying.
2. On a number of occasions, the fieldworker arranged for subjects to self-record themselves and their friends, with excellent results.
3. Second, for the fieldworker such studies are extremely demanding in tact, energy, persistence, time and emotional involvement.
4. It is based on the hope that the fieldworker will provide continuity of care for the young people before and after admission.
5. It is important here to distinguish between the short-term objectives of the fieldworker and the longer-term objectives of the anthropological theorist.
6. Third, and most important for the success of the networking, concerned the establishment of personal rapport between fieldworker and informant.
7. Moreover, differentiating among the ethnographer, narrator of the text, and fieldworker is important for imploring the mutual impacts between power and knowledge.
8. It was a very indelicate thing to do in company. The sort of thing one might expect from a coarse fieldworker.
More similar words:
fieldwork,
field work,
woodworker,
hard worker,
skilled worker,
unskilled worker,
worker,
co-worker,
coworker,
line worker,
farm worker,
mineworker,
worker bee,
dockworker,
caseworker,
guest worker,
office worker,
steelworker,
metalworker,
casual worker,
social worker,
fellow worker,
migrant worker,
garment worker,
miracle worker,
factory worker,
research worker,
seasonal worker,
temporary worker,
united mine workers.