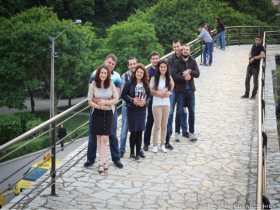 Random good picture Not show
1. What excites planners most is how many new jobs their fiber-optic network could create.
2. Researchers are experimenting by augmenting the system with fiber-optic sensors and polymer composites.
3. The cable companies have been part of another major high-tech trend: installation of high-speed fiber-optic networks.
4. San Diego is also looking to expand and upgrade its fiber-optic telecommunications network.
5. At least 11 companies and government agencies own and operate fiber-optic lines in San Diego today.
6. Fiber-optic cables, which have for ever changed the telecommunications industry, may now do the same for oil and gas.
7. San Diego officials are encouraging the building of fiber-optic networks through the City of the Future program, announced earlier this month.
8. The system uses fiber-optic cable instead of the old-fashioned copper wire.
9. Other firms are manufacturing radios, wired and fiber-optic telecommunications, military equipment and satellite receivers in San Diego.
10. Acoustic technology could also improve safety; fiber-optic sensors, for instance, could listen for leaks in pipelines and refineries.
10. Wish you can benefit from our online sentence dictionary and make progress every day!
11. Objectives:To evaluate the effect of intubation using fiberoptics bronchoscope in emergency.
12. Then, slowly, the trees around them begin to pulse with a faint radiant energy. The bioluminescence spreads throughout the roots, until they glow like a vast system of fiberoptics.
More similar words:
fiber optics,
fiber-optic,
fiberoptic,
fiber optic cable,
fiber-optic cable,
optical fiber,
fibre optics,
fibre-optic,
optics,
optical fibre,
synthetic fiber,
orthoptics,
fiber,
fiberboard,
fiberglass,
nerve fiber,
fiber glass,
cotton fiber,
muscle fiber,
natural fiber,
dietary fiber,
cellulose fiber,
optic,
coptic,
optical,
synoptic,
optician,
optically,
orthoptic,
optic disc.