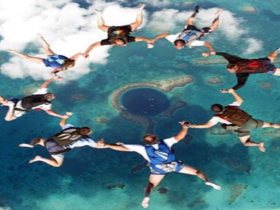 Random good picture Not show
1. I realized I had made a fatal error.
2. Telling your employees they're unimportant is a fatal error.
3. He made the fatal error of borrowing more than he could pay back.
4. It had made the fatal error of overkill.
5. It is a fatal error to assume that lowering the price makes an indifferent product saleable to a general market.
6. This determination then leads him into his fatal error.
7. Fatal Error : ARP could not get resource tag.
7. Wish you can benefit from sentencedict.com and make progress everyday!
8. Warning will be provided instead fatal error.
9. Fatal error. Message count is out of sync!
10. Fatal Error : IP could not get enough memory to remember interface.
11. Fatal Error! Empty PASSWORD or NICK.
12. Fatal error caused a system reset: Please check the system event log for details.
13. Fatal Error:IP could not get MLID configuration pointer.
14. Fatal Error:Could not add interface to routing database.
15. Fatal error : Maximum execution time of 30 seconds exceeded.
16. Fatal Error : Could not determine IP's protocol ID.
17. A fatal error has occurred. Check that you have sufficient memory and disk space available.
18. Warning: A fatal error has caused system reset!
19. But today we see that this conviction is a fatal error.
20. The fateful up - to - date data of the gate have a fatal error.
21. Indeed[sentencedict.com], such a narrow focus is likely to a fatal error.
22. Each schedule entered must cover the entire year or a fatal error will result.
23. Once the fuse had been lit, however, the church made a fatal error: she allowed the Augustinian Order, to which Luther belonged, to deal with the problem as if it were a minor local difficulty.
More similar words:
experimental error,
clerical error,
critical error,
typographical error,
femme fatale,
error,
terror,
by error,
no error,
in error,
errorless,
zero error,
terrorize,
terrorist,
error-prone,
terrorise,
terrorism,
random error,
holy terror,
fatal,
little terror,
night terror,
syntax error,
system error,
bioterrorism,
trial and error,
average error,
error message,
computer error,
forecast error.