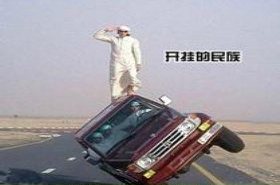 Random good picture Not show
1. Farthing Lane's just above the High Street and parallel with it.
2. I do not own a farthing - - bereft in a shipwreck of all but my wedding-ring.
3. He doesn't care a farthing.
4. She always looked at every farthing twice before parting with it.
5. Farthing made full use of his stamina, taking the lead early.
6. The penny farthing made its first appearance in 1870 and was ridden round the world in 1884.
7. On it were her confirmation cross and the farthing Rob had given her soon after they met.
8. Only yesterday she hadn't cared a farthing for the woman.
9. This old clock is not worth a farthing.
10. I don't care a brass farthing where you go.
11. He does not value that a brass farthing.
12. The debt shall be paid to the uttermost farthing.
13. 'I'll have my dues, and not a farthing over.
13. Sentencedict.com try its best to collect and make good sentences.
14. Hunger was shred into atomies in every farthing porringer of husky chips of potato , fried with some reluctant drops of oil .
15. I am ready to pay to the uttermost farthing.
16. He never gave away a farthing in his life.
17. I don't give a brass farthing for what you think, I'm going to do it anyway.
18. Take a farthing from a thousand pounds, it will be a thousand pound no longer.
19. It matters not a farthing whether she be old or young.
20. Not a brass farthing.
21. The ancestor of the modern bicycle was called a penny farthing.
22. There was only one copy and this was passed around the village for a farthing a read.
23. He was in such absolute dependence as to be without a farthing of his own.
24. "Oh! Come now," said Gavroche, "I don't care a brass farthing for that!"
25. But those close think of feeling person not worth a farthing, they have lost the most precious thing of person , image dead-alive person living has been the same.
26. The ancestor of the modern bicycle is called a penny farthing.
27. But they will not be sold a tenth part of a farthing dearer in consideration of his labour.
28. Mr John was once in good circumstances, but now he is not worth a farthing.
29. He is a man having neither credit nor reserve, nor a single farthing in his possession.
30. His cunning began here; he smiled habitually, by way of precaution, and was almost polite to everybody, even to the beggar to whom he refused half a farthing.
More similar words:
living thing,
thing,
nothing,
things,
seething,
anything,
mouthing,
loathing,
nothing but,
see things,
writhing,
clothing,
scathing,
frothing,
thinking,
soothing,
for nothing,
sheathing,
breathing,
something,
sleuthing,
for one thing,
plaything,
anything but,
smoothing,
sure thing,
the thing is,
nothing if not,
nothingness,
nothing for it.