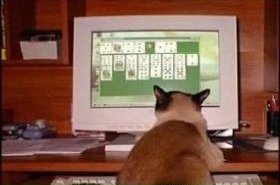 Random good picture Not show
1 Investors took fright at the falling market.
2 It gives him a guarantee against a falling market, but also allows him to benefit from an upturn.
3 Thus, if interest rates are expected to fall, market participants will be unwilling to sell bills outright to the Bank.
4 Never let sharply falling markets discourage you from investing.
5 However,[www.Sentencedict.com] the Bank may buy in a falling market if the market is considered to be erratic and unstable.
6 If you jump back into a falling market too early, you'll be caught in a trap.
7 We'll lose money by selling in a falling market.
8 A bear market is a falling market, where the pessimists are driving the prices lower.
9 This reluctance of lenders to repossess homes owes little to sentiment: few lenders want to sell assets into a falling market.
10 Others cited margin calls that forced investors and executives to dump shares into a falling market.
11 In the event it mixed a few sensible ideas (faster help for those whose banks threaten to repossess their houses) with a few dotty ones (luring first-time buyers into a falling market).
12 However, this time the chart shows the opportunity to make money in a falling market.
13 At this point the " bears ", or those who make money in a falling market, are fortunate.
More similar words:
marketing manager,
marketing mix,
marketing method,
marketing,
milling machine,
milling machinery,
marketing planning,
marketing plan,
telemarketing,
test marketing,
marketing cost,
global marketing,
direct marketing,
market gardening,
marketing channel,
marketing research,
marketing analysis,
marketing campaign,
primary market,
marketing functions,
marketing information,
marketing objectives,
marketing department,
market,
upmarket,
marketer,
international marketing,
down market,
supermarket,
otc market.