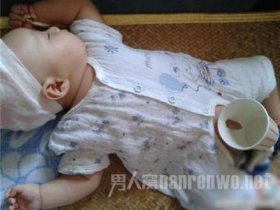 Random good picture Not show
1) His career has shown a steady improvement, and he has no bad habits that would inevitably lead to a falloff.
2) There began to be a great fall-off in attendance.
3) Fall-off - How much the strength diminishes with distance.
4) The sharp fall-off in traveler demand and spend this year will reduce the size of the overall market to pre-2005 levels.
5) The utility model designs a double-hook fall-off preventing coat hanger.
6) That trade fall-off tracked with the 28 percent decline in U.S. total trade with the world for this period, she added.
7) The organizer says that retail consolidation was responsible for some of the fall-off.
8) Although bad management was the major factor, the firm's problems were due in part to a fall-off in demand.
9) The risk is, at the moment that this perception has begun to change, and that is leading to the fall-off not just in the A-share market, but will lead to a fall-off in the property market as well.
10) For example, the blow to domestic travel has been relatively soft while the fall-off in U.K. visitors to the Mediterranean has been significant.
11) The government needs to give serious thought to how to cushion a potential fall-off in housing demand at the end of the wedding boom sometime around 2015, he added.
12) This shows how powerful an effective economic stimulus can be to counteract the fall-off in private demand.
13) My guess is that the marketplace will see some additional fall-off in the use of Avandia,(http://sentencedict.com/fall-off.html) but we know that some has already taken place.
14) It is clear that more countries need to counter the fall-off in private spending with large-scale and effective stimulus programmes.
15) A tutorial on making use of reflection, specular, index of refraction, fresnel, and fall-off to create gold, silver and copper material.
16) A combination of the recession, which has pared back consumer spending, and a longer-term demographic change brought about by a fall-off in population, is hitting book sales in the US and Britain.
17) And one recent study showed that companies' "recruiting intensity" has dropped sharply, probably because the fall-off in demand means that they don't have a pressing need for new workers.
More similar words:
fall off,
all of,
fall foul of,
all of a,
call off,
sell off,
tell off,
well-off,
pull off,
kill off,
selloff,
well off,
smell of,
bill of fare,
roll-on roll-off,
be full of,
ball of fire,
hall of fame,
fall out,
fallow,
fallout,
bill of sale,
full of life,
speak ill of,
all of a sudden,
full of beans,
fall over,
a hill of beans,
bill of rights,
bill of lading.