Synonym:
dawdle,
drop off,
fall back,
lag,
lose,
recede.
Similar words:
behind,
leave behind,
behind schedule,
fall back on,
all but,
call back,
vehicle,
behalf.
Meaning: v. 1. retreat 2. hang (back) or fall (behind) in movement, progress, development, etc..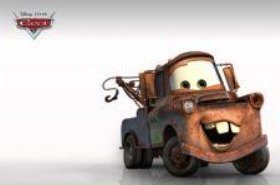 Random good picture Not show
1. Tenants who fall behind in their rent risk being evicted.
2. He didn't want to fall behind in his studies.
3. Don't fall behind with the rent, or you'll be evicted.
4. You put your tenancy at risk if you fall behind with the rent.
5. If you fall behind with the rent,you will be asked to leave.
6. You'll fall behind in your studies if you keep missing school.
7. Don't fall behind now, just when you're doing so well.
8. We can't afford to fall behind our competitors.
9. Contractors who fall behind schedule incur heavy financial penalties.
10. If your payments of rent fall behind, you will be asked to leave.
11. Don't fall behind with your gas bill.
12. As before, they again fall behind early,[http://Sentencedict.com] but this time they battle back.
13. You must work hard, otherwise you will fall behind in students.
14. Because Harbin will fall behind Shanghai several or dozens of years, except some spical local products.
15. Being addicted to computer games makes him fall behind in his class.
16. Convergence herd , unwilling to fall behind, is the ordinary normal.
17. Walk into Anhui sorrowfully some fall behind rural area!
18. Up to now automotive aftermarket of China has been enlarging, but the level of Chinese automotive aftermarket still fall behind compared with the developed countries.
19. Therefore, even in those first moments, he had lost ground, was starting to fall behind himself.
20. The level of provisions could begin to drop next year as fewer families fall behind in their home loan payments.
21. Those who think they have learned enough are the semi-educated fools, and shall
fall behind
in the competitive world.
Dr T.P.Chia

22. Keep your face always toward the sunshine - and shadows will
fall behind
you.
Walt Whitman

23. Like looking down a barrel at the fairground and watching the boy fall behind a row of ducks.
24. In Asia's Japan, South Korea is also far unwilling to fall behind.
25. The exploitation of the urban rainwater resources has already studied and availably used in foreign country, which was fall behind in our country.
26. If I forget this and bonk my head on the window and fall behind the couch in my attempt, I will not get up and do the same thing again.
27. The weaknesses are the backward operating institutions, lower management level , fall behind ideas, rare reserve of talents, lack of journal characteristic, and slow dissemination of information.
28. I'm breaking my neck at two jobs so I don't fall behind in my bills.
29. The children of America are not those kids, they are our kids, and we will not let them fall behind in a 21st century economy.
30. The risk is that by focusing an entire generation of bright young entrepreneurs on such silly things, we'll fall behind in creating the fundamental building blocks of our economy.
More similar words:
behind,
leave behind,
behind schedule,
fall back on,
all but,
call back,
vehicle,
behalf,
fall,
behavior,
fall to,
fall for,
behavioral,
on behalf of,
fall into,
best of all,
fall under,
fall in love,
first of all,
fall through,
find,
mind,
kind,
fall in love with,
thin,
chin,
hint,
index,
thing,
think.