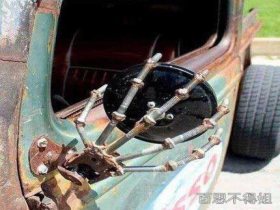 Random good picture Not show
1. Method Exposure therapy was applied to 40 patients with facial or head burns treated in the Affiliated Hospital of Anhui Medical University in the Spring of 2006.
2. The exposure therapy is thought to work by helping patients process and eventually reduce the emotions associated with the memories of the traumatic event.
3. Virtual reality exposure therapy(VRET)is a new treatment for fear of flying.
4. In exposure therapy, the phobic person puts him or herself in the presence of whatever they fear--heights, spiders, etc.--until, through habituation, they lose their fear of that situation or object.
5. Cognitive behavior therapy may also include exposure therapy.
6. This is known as exposure therapy.
6. Sentencedict.com try its best to gather and make good sentences.
7. Augmented reality for exposure therapy promises to change this.
8. Exposure therapy involves gradually exposing people to the thing they fear -- be it height or spiders -- in order to reduce fear responses.
9. The whole point of exposure therapy is to expose oneself to an anxiety-provoking situation, and then stay in that situation until the defensive mechanisms and anxiety subside.
10. Now, how exposure therapy works is that you should start slowly with the situation that you expect won't give you very much trouble at all.
11. When you get into the higher steps of exposure therapy, it isn't uncommon for there to be significant anxiety that hinders your ability to want to stay in the situation.
12. MONDAY, March 28 (HealthDay News) -- Adding the stress hormone cortisol to more traditional exposure therapy may help anxious patients overcome their fear of heights, researchers say.
13. Finally, it discusses the development trend of Play Therapy and focuses on Virtual Reality Exposure Therapy.
14. Beck or someone prominent in the field and see if it might help you out even more. That said, I truly believe that exposure therapy is the best way to rectify social anxiety, bar none.
15. Based on the traditionary Play Therapy and clinical experience of Virtual Reality Exposure Therapy, this study explores the carrier innovation of Play Therapy.
More similar words:
exposure,
overexposure,
underexposure,
composure,
discomposure,
sure thing,
make sure that,
transurethral,
ex post,
expose,
exposed,
exposing,
therapy,
unexposed,
expositor,
closure,
exposition,
expositive,
overexpose,
expository,
cynosure,
underexpose,
be exposed to,
ex post facto,
expostulate,
enclosure,
disclosure,
foreclosure,
hypnotherapy,
cryotherapy.