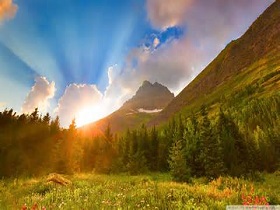 Random good picture Not show
1) Politics is usually the
executive
expression of human immaturity.

2) The National Executive is expected to endorse these recommendations.
3) The contract gives a female executive maternity leave rights.
4) She is now a senior executive having worked her way up through the company.
5) There are three categories of accommodation - standard, executive and deluxe.
6) A good executive usually gets on well with people.
7) She has set up her own executive recruitment business in Paris.
8) She's an executive in a computer company.
9) He used his broad executive powers to nullify decisions by local governments.
10) The board disavowed the action of the executive.
11) His executive position entitled him to certain courtesies rarely accorded others.
12) Desktop publishing is probably the best executive toy ever invented.
13) The rebels besieged the heavily-fortified executive mansion.
14) The heroine is a senior TV executive.
15) At the highest executive levels earnings and performance aren't always correlated.
16) Mr Cross will assume the role of Chief Executive with a team of four directors.
17) The government(sentencedict.com), the executive and the judi-ciary are supposed to be separate.
18) A former company executive describes him as the embodiment of Nike's image.
19) The new Chief Executive was profiled in yesterday's newspaper.
20) She is a member of the party's national executive.
21) I don't envisage I will take an executive role, but rather become a consultant on merchandise and marketing.
22) The President of the US is the chief executive of the country.
23) Chief executive David Prosser said the takeover speculation was wrong and no one was sniffing around.
24) The shareholders seem to think that the executive board is overstating the case for a merger.
25) He is due to retire as chief executive next year.
26) A successful job search needs to be as well organised as any other executive task.
27) Even as a young woman she had been perceived as a future chief executive.
28) If she were involved in business,(http://sentencedict.com/executive.html) she would make a strong chief executive.
29) In the US, the president is part of the executive branch of the government.
30) O'Rourke retired after a 15-year career with Bisons, latterly as chief executive.
More similar words:
execution,
consecutive,
execute,
prosecution,
diminutive,
cut in,
prosecutor,
cut into,
native,
active,
motive,
incentive,
actively,
relative,
narrative,
supportive,
sensitive,
detective,
deceptive,
cognitive,
objective,
relatively,
innovative,
cooperative,
distinctive,
protective,
perspective,
attractive,
collective,
initiative.