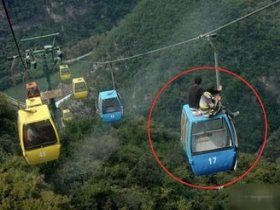 Random good picture Not show
1. Most executants then wanted only to express themselves.
2. The dancer is the choreographer's executant.
3. But no matter be machinator or executant, we can hearten, it is good to insist to do it do it.http://sentencedict.com
4. In fact, do everything, if executant is done not have inside motivation, won't obtain good yield r...
5. Protein is not only the final executant of life functions but also the key to understand physiological, pathological and pharmacological functions.
6. Yinjiao Du is a master - level executant who has been trained strictly and normatively in professional skills.
7. Like many other master masons, Grumbold worked as an executant of both his own and others' designs.
8. Second, We also perform GMP quality system on additive; the behavior is the first executant in this industry, to keep the stable quality of product.
9. The article thinks that a winter sports coach is a sculptor of outstanding athletes, a researcher of winter competitive sports, a designer, organizer, executant and manager of scientific training.
10. Li Hanhun was not only an anti-Japanese patriotic military leader, but also an executant of the counter-communist policy of the Kuomintang.
11. The rural basic government is not only the supervisor and organizer of the rural public affairs, but also the explainer and executant of policies formulated by the higher-level governments.
12. It starts with the party, the applied norms and the executant which is the main element in the process of troubleshooting, and analyses how the people settle the conflict.
13. The results could not only advance intellect, savvy and musical feeling of executant, but also advance teaching efficiency.
More similar words:
executable,
execute,
executor,
executed,
executing,
execution,
executive,
executioner,
chief executive,
executive order,
executive branch,
executive officer,
executive agency,
executive program,
account executive,
executive director,
executive committee,
corporate executive,
executive department,
chief executive officer,
cut and run,
cutaneous,
cut and paste,
subcutaneous,
percutaneous,
cut and thrust,
mucocutaneous,
mutant,
debutant,
debutante.