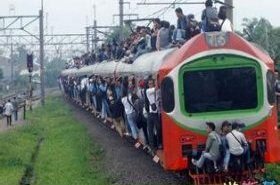 Random good picture Not show
1 Ex-soldiers can be disorientated by the transition to civilian life.
2 An ex-soldier took his considerable administrative skills and sold them to a school, where he undertook responsibility for all routine administration.
3 Brian is an American ex-soldier who has married the boss's daughter.
4 The Army has set up mechanisms to help jobless ex-soldiers get work.
5 It was at a time when there was a big age difference: the elder students were ex-soldiers.
6 He takes his time, writing a bittersweet piece that encourages the ex-soldier to stop blaming himself for what happened.
7 A new civilian police force has been created, with equal numbers of ex-soldiers and ex-guerrillas in its ranks.
8 His discipline in his management, and it was hard, perhaps also derived from the fact that he was an ex-soldier who had answered the call in defence of his country in the World War.
9 The immature little fuck they knew as James was now a disciplined ex-soldier.
More similar words:
soldier,
soldiery,
soldier on,
soldierly,
soldiering,
toy soldier,
foot soldier,
oldie,
golden oldie,
brigadier,
grenadier,
bombardier,
civil disobedience,
exscind,
exsanguine,
exsanguinate,
complex system,
complex sentence,
exsanguination,
die,
dien,
dies,
diet,
died,
Eddie,
die for,
die out,
adieu,
indie,
candied.