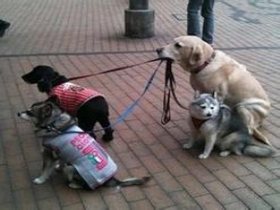 Random good picture Not show
1. Greece first applied for membership of the EU in 1975.
2. There are approximately 12 million migrants with their dependants living in the EU countries.
3. Norway has quadrupled its exports to the EU.
4. There were contingents from the navies of virtually all EU countries.
5. The EU commission exercised its power to override British policy.
6. The EU has imposed a ban on the import of seal skins.
7. EU members are allowed to travel freely between member states.
8. They are aiming to make the institutions of the EU truly democratic.
9. We are working to bring about closer political integration in the EU.
10. Many states bordering on the EU are eager to join.
11. EU citizens can now travel freely between member states.
12. Two of the projects are deemed to infringe EU legislation.
13. The EU will not lift its sanctions until that country makes political changes.
14. Some weeks ago I recommended to EU member states that we should have discussions with the Americans.
15. If the law were passed,[sentence dictionary] EU nationals would no longer enjoy free passage through member states.
16. Next day the EU summit strengthened their ultimatum.
17. Other EU members can teach us a lesson or two on industrial policy.
18. The EU has decided to cut farm subsidies.
19. The EU should have the power to suspend subsidy payments to farmers who pollute the environment.
20. Citizens of the EU can travel without restriction within the EU.
More similar words:
market structure,
macrostructure,
microstructure,
structure,
structured,
restructure,
substructure,
superstructure,
unstructured,
body structure,
data structure,
cell structure,
class structure,
infrastructure,
power structure,
ultrastructure,
linear structure,
social structure,
capital structure,
skeletal structure,
sentence structure,
business structure,
economic structure,
molecular structure,
crystalline structure,
structured programming,
structured Query language,
structural,
structurally,
structuring.