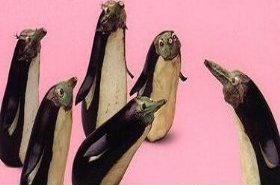 Random good picture Not show
(1) Nowadays, Epstein-Barr virus (EBV), certain chemical carcinogens and genetic factors are thought to be closely associated with the pathogenesis of NPC.
(2) Conclusion Though 30 base pair deletion of Epstein-Barr virus LMP1 may not be an important pathogenetic step in extranodal nasal type NK/T-cell lymphoma, it may play some role in tumor progression.
(3) To analyze the clinical characteristics of infants with Epstein-Barr virus (EBV) infection, and to improve the clinical diagnosis and treatment level.
(4) Objective To investigate the correlation between Epstein-Barr virus(EBV)infection and the initiation and development of systemic lupus erythematosus.
(5) AIM: To study the effect of Epstein-Barr virus(EBV) latent membrane protein 1(LMP1) on expression of P53 protein in nasopharyngeal carcinoma(NPC) cells.
(6) Objective :To investigate the existance of Epstein-Barr virus (EBV) and papilloma virus(HPV) in sinonasal malignant neoplasms.
(7) Objective:To determine the Epstein-Barr virus(EBV) infection situation among the population group attending STD Clinics and the association with sexual behavior.
(8) Plasma Epstein-Barr virus DNA (EBV DNA) is a sensitive and specific molecular marker, which can reflect stage, response to treatment and prognosis of NPC.
(9) Abnormal immunity resulted from Epstein-Barr virus(EBV) infection plays an important part in children with IM.
(10) Two simple practical methods to transform human B lymphocyte into B lymphoblastoid cell lines (LCL) by Epstein-Barr virus (EBV) are reported in this paper.
(11) Objective:To detect the clinicopathologic features of nasal NK/T-cell lymphoma in Guangxi and their association with Epstein-Barr virus (EBV).
(12) In 1973, virologist Zeng Yi revealed a link between NPC and Epstein-Barr virus infection.
(13) "And this is seen in immuno-compromised people, and it's due to a virus, Epstein-Barr virus, " Engles says.
(14) But with cancer becoming the number one killer in the country in 2005, the Chinese government is willing to back a US$1.2 million one-year trial of a preventative vaccine for Epstein-Barr virus.
(15) Some local factors to destroy intestine crest cells such as ischemia, hypoxia, immune factors, Epstein-Barr virus and parasite infection. Sentencedict.com
(16) The etiology of nasopharyngeal carcinoma (NPC) is multi-factorial, including latent infection of Epstein-Barr Virus (EBV), environmental factors, dietary habits, familial heredity etc.
(17) This review will focus on the structure and gene expressed character of Epstein-Barr virus. The gene expression of Epstein-Barr virus in latency infection and the function of latent cycle gene ...
More similar words:
computer virus,
albert einstein,
virus,
retrovirus,
einstein,
gun barrel,
human papilloma virus,
human immunodeficiency virus,
barrister,
win back,
in bad faith,
join battle,
virulent,
keep still,
unbar,
vote in,
write in,
protein,
participate in,
translate into,
steps,
c-reactive protein,
corporate income tax,
take steps,
barrel,
barred,
barrow,
barren,
barge in,
barring.