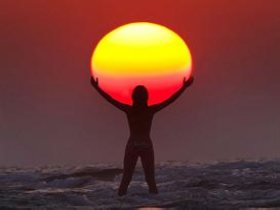 Random good picture Not show
1. He would end his lecture with a summarizing epigram.
2. The hon. and learned Gentleman made an epigram out of it.
3. An introductory epigram states that Clearchus copied them exactly in Delphi and brought them to this remote place of Bactriana.
4. We can express this statement as an epigram.
5. Suddenly a surprising image or epigram will light up the scene.
6. Tito was ready(http://Sentencedict.com), and scarified the epigram to Scala's content.
7. In 1933, shortly after Stalin's agriculturalcollectivization policies plunged the Soviet Unioninto famine, Mandelstam wrote a short and searing poem titled "Epigram AgainstStalin."
8. An epigram is a half-truth so stated as to irritate the person who believes the other half.
9. The epigram to The Second Sex is: half accomplices, half victims like every one else.
10. We must bear in mind this instructive epigram.
11. He has a genius for epigram.
12. In his epigram Samuel Johnson called remarriage a triumph of hope over experience.
13. He fashioned no stilted epigram.
14. After a little while, the English teacher turned off an epigram.
15. Scattered through its numerous volumes are priceless gems of poetry, epigram, and story-telling.
16. His silence about the authorship of the more famous epigram thus amounts almost to a denial that Simonides wrote it.
17. Political problems which might have stymied Solomon were resolved in a pun or an epigram..
18. In Emerson almost every sentence is an anecdote, a picture or an epigram.
19. But as a rule the terseness and point of the maxim approximate to the modern epigram.
20. The essay proceeds by category, each ushered in by a thought - provoking epigram.
21. Can be seen everywhere on campus celebrity of Painting, epigram, motto, displayed a rich cultural connotations.
More similar words:
immigrate,
denigrate,
migration,
migratory,
immigrant,
immigration,
program,
grammar,
programme,
programming,
grammatically,
pig,
digress,
depict,
epiphany,
episode,
episteme,
decrepit,
epidemic,
drama,
cramp,
frame,
epitomize,
ramble,
keep in mind,
housekeeping,
keep in touch,
trepidation,
rampant,
rampage.