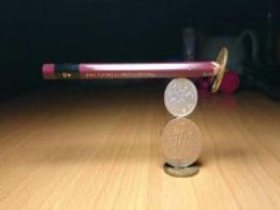 Random good picture Not show
1) There are encouraging signs of an artistic revival.
2) The initial response has been encouraging.
3) I received an encouraging response to my advertisement.
4) Encouraging me when I need a shove.
5) The government has been encouraging individuals to opt out of the state pension scheme.
6) Those figures are mildly encouraging, but we need faster progress.
7) The council is encouraging the development of the property for both employment and recreation.
8) The encouraging news is that typhoid is on the decrease.
9) Our party believes in encouraging cultural diversity,(http://sentencedict.com/encouraging.html) not diversion.
10) It's encouraging to receive a favourable report on one's work.
11) From time to time, she gave him an encouraging nod.
12) Tax incentives have been very effective in encouraging people to save and invest more of their income.
13) A few encouraging words might provide just the spur she needs.
14) It is encouraging to read that illiteracy is declining.
15) The city council is encouraging jobsharing to make it easier for parents of young children to work.
16) This month's unemployment figures are not very encouraging.
17) She used her novels as a medium for encouraging political debate.
18) He kept encouraging Rosie to find a place of her own.
19) Jack threw in the odd encouraging comment.
20) I find what you have said very encouraging.
21) He gave her an encouraging pat on the shoulder.
22) With an election approaching, both political parties are encouraging voter registration.
23) It was encouraging that he recognised the dangers facing the company.
24) You could try being a little more encouraging!
25) Her face beautified at the encouraging news.
26) The results have been encouraging enough to merit further investigation.
27) Looked at in isolation, these facts are not encouraging.
28) The project looks at how we could be more effective in encouraging students to enter teacher training.
29) The coach patted the player on the back and said a few encouraging words.
30) The surge in car sales was regarded as an encouraging pointer to an improvement in the economy.
More similar words:
encourage,
drag in,
discourage,
courageous,
managing,
discouraged,
tragic,
fragile,
in consequence,
coming in,
bring in,
emerging,
debugging,
engineering,
discharging,
at the beginning,
counseling,
accounting,
at the beginning of,
developing countries,
in common,
rancor,
uncover,
rural,
drag,
rage,
incorporate,
uncomfortable,
incommunicado,
begin.