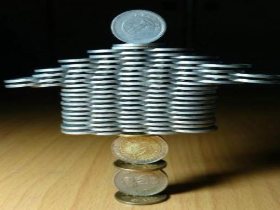 Random good picture Not show
1. We were greatly encouraged by the support we received.
2. If parents are encouraged to be involved in school, there is less chance of a them-and-us situation developing.
3. His tutor encouraged him to read widely in philosophy.
4. She has always been encouraged to swim to build up the strength of her muscles.
5. Our throwaway society must be encouraged to recycle.
6. Children should be encouraged to be independent thinkers.
7. My parents encouraged my interest in science.
8. Her coach encouraged her throughout the marathon race to keep on running.
9. My parents have always encouraged me in my choice of career.
10. I encouraged her to work hard and to try for the examination.
11. She has been encouraged by the unwavering support of her family.
12. I want to thank everyone who has encouraged and supported me.
13. Guests are encouraged to avail themselves of all the hotel's services.
14. The teachers are not encouraged to depart from the syllabus.
15. He was encouraged by his success.
16. Their relationship was tolerated but not encouraged.
17. Organic farmers should be encouraged with financial incentives.
18. She encouraged him to talk to her.
19. We were greatly encouraged by the positive response of the public.
20. She felt encouraged by their promise of support.
21. Everyone is being encouraged to save energy.
22. The public should not be encouraged to have a go.
23. We all encouraged him like anything.
24. They were encouraged to express their fears and anxieties.
25. Her parents were never pushy although they encouraged her acting ambitions from an early age.
26. Pupils should be encouraged to discuss critically the information they are given.
27. The joke got a big laugh(sentencedict.com), which encouraged me to continue.
28. More women are being encouraged into the labour market these days.
29. He was encouraged to plead guilty to the lesser offence.
30. He encouraged moderation and toleration on religious issues.
More similar words:
encourage,
encouragement,
discouraged,
encouraging,
courage,
discourage,
courageous,
dutch courage,
courageously,
discouragement,
enraged,
outraged,
tragedy,
pasturage,
encounter,
ragged,
engaged,
managed,
damaged,
uncouth,
rage,
intelligence agency,
engaged in,
forage,
au courant,
armageddon,
enrage,
mirage,
outrage,
for ages.