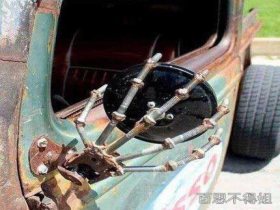 Random good picture Not show
1 Employees should be fully acquainted with emergency procedures.
2 Did you follow the emergency procedure when you heard the alarm?
3 Well,(www.Sentencedict.com) put the emergency procedure into operation ... Right.
4 No recommendation adopted under these emergency procedures could be implemented, however, in the absence of a consensus.
5 Fire/Emergency Procedures Misuse of fire fighting equipment is a criminal offence and could endanger the lives of students and staff.
6 Are the necessary emergency procedures and systems in place?
7 An emergency procedure was in operation which should have ensured that only one train was in the tunnel.
8 Coronary angioplasty is also used as an emergency procedure during a heart attack.
9 To follow up all emergency procedure when emergency situation is occurred.
10 Conclusion Emergency procedure management can offer the sufferers an accurate, timely and effective modern first aid nursing and it is a trend of emergency medicine.
11 This platform is based on the virtual fire emergency procedure providing cooperative and intelligent resolutions, all set up by computers.
12 Other times I pored over safety specifications, memorizing lists of requirements and emergency procedures.
13 There was no evidence of security cameras, fire extinguishers, or emergency procedures.
14 Mike Seale raced up to the tower with the manual and read out the emergency procedures.
15 I was amazed that restaurateurs are not required to learn this simple emergency procedure.
16 The verification of safety parameter selection is carried out from the view of applying the plant emergency procedure...
17 Only 25.0% of them could manage an open fracture and 41.7% could perform an emergency procedure for an obstructed airway.
More similar words:
insolvency proceedings,
emergency,
emergency exit,
emergency room,
emergency fund,
emergency brake,
emergency landing,
emergency service,
emergency medicine,
procedure,
procedure manual,
medical procedure,
surgical procedure,
operating procedure,
emergence,
emergencies,
standard operating procedure,
procedural,
emergent,
procedural language,
mergence,
detergency,
divergency,
submergence,
bessemer process,
emerge,
assembly process,
reemerge,
re-emerge,
urgency.