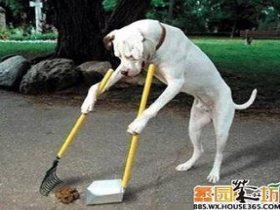 Random good picture Not show
1. The scheme is still in its embryonic stage.
2. The plans are still only in embryonic form.
3. The project is still at an embryonic stage.
4. The plan, as yet, only exists in embryonic form.
5. While online commerce remains embryonic, personal service sites are popping up like dandelions.
6. This report defines an embryonic synapse in Drosophila which is accessible to experimental analysis.
7. The program is still in the embryonic stage, but we are confident of its success.
8. Take wound healing or embryonic development.
9. Such embryonic creatures needed stronger muscles, too, and a skin that was resistant to drying out.
10. Researchers hope to learn about embryonic development and feeding patterns from the tiny animals in the shuttle aquarium.
11. Blood vessels normally grow during the menstrual cycle, embryonic development and wound healing.
12. The central bureaucracy was embryonic and his provincial officials were spread wafer-thin and proved very difficult to supervise.
13. Later cultures of, usually embryonic, animal cells were used.
14. Certainly one was emerging, and its embryonic form was increasingly dominated by London.
15. Elsewhere some of these embryonic foreign offices were developing and growing, though this was still often a slow process.
16. Firstly, any plans for the chapel complex are only in embryonic form.
17. A spirit of nationalism, national self-conscious ness, and loyalty to constituted authority were in embryonic evidence.
18. Even the Symphony in Three Movements can be heard in embryonic form in the Concertino.
19. Online gambling as an industry is still illegal and embryonic.
20. By 1968, Engelbart had already made two startlingly original breakthroughs in the embryonic art of personal computing-the mouse and windows.
21. As more species of life are slowly added to the embryonic aquarium, the water becomes extremely sensitive to vicious cycles.
22. The rules and structures that will regulate and reward work at home and with diverse co-workers are in an embryonic stage.
23. By the early seventeenth century, therefore, foreign offices, in so far as they existed, were still for the most part embryonic.
23. Sentencedict.com is a online sentence dictionary, on which you can find good sentences for a large number of words.
24. The genes worked on behaviour, presumably by influencing the embryonic development of the nervous system.
25. Some sort of urban community was already there in embryonic form.
26. Fear of the rats hurried even those with the fluid stomach of embryonic dysentery or gastroenteritis.
27. Clearly, we are dealing with an industry that is very much in its embryonic stage.
28. Each member of the family shows spatially and temporally restricted expression patterns during embryonic development.
29. Cells thus provide the key to understanding development because their behaviour brings about embryonic development and is controlled by gene activity.
30. As a result, Haslam inherited what was then the plastic-film group, which was at an embryonic stage of development.
More similar words:
embryo,
embryos,
embryology,
cryonics,
try on,
carry-on,
carry on,
everyone,
carry on with,
embrace,
embroil,
membrane,
embroiled,
embrasure,
embroidery,
remembrance,
remembrancer,
cell membrane,
every once in a while,
cryogenic,
plasma membrane,
sonic,
ironic,
iconic,
bionic,
laconic,
conical,
demonic,
moronic,
phonics.