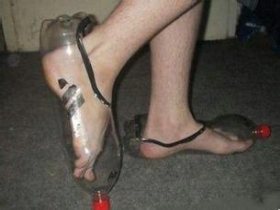 Random good picture Not show
1. The embalmer was John Sheldon, a recently qualified surgeon not much older than Miss Johnson herself.
2. Fussily, the embalmer dusted the remains of the salt from her body.
3. The embalmer washes the body with germicidal soap and replaces the blood with embalming fluid to preserve the body.
4. Jean: I never thought an embalmer was a decent job.
5. I never thought an embalmer was a decent job.
6. This negative response created great distress to Mrs X as she has her heart set on becoming an embalmer.
7. It had taken a full day for Merymose to obtain permission for Huy to visit the embalmer.
8. Optional: find a group for the two elite quests "Bride of the Embalmer" and "Morbent Fel".
9. On the neck of the mummified head, researchers found a black band of carbon, which matched the ingredients that the king's embalmer had reported using on the body to absorb decomposition odors.
More similar words:
embalm,
embalming,
palmer,
fetal membrane,
synovial membrane,
herbal medicine,
verbal message,
commercial message,
general merchandise store,
embark,
embassy,
embargo,
palmetto,
becalmed,
embark on,
embattle,
embarrass,
disembark,
embattled,
instalment,
gimbal,
cymbal,
embassador,
embankment,
concealment,
embarrassed,
embarkation,
embroilment,
embarassment,
embarrassing.