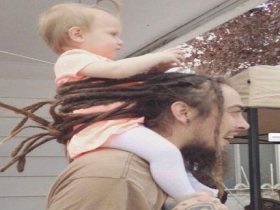 Random good picture Not show
(1) The surface electromyograph(EMG) signals (SEMGs) are a complex interference pattern of the electrical activity during muscle contraction.
(2) Conclusion:The nerve electromyograph is an effective detecting method in early diagnosis for acute carpoptosis, and the second group's stimulating points is better.
(3) They electrically stimulated at different sites in the brain while simultaneously measuring electrical activity in 12 muscles in the face, hand, wrist, elbow, knee and foot using an electromyograph.
(4) The 15 Zhan Zhuang masters have been studied with an electromyograph. It is found that there is a wavy periodicity in the amplitude, and a successive decrease in the lasting time of the periods.
(5) Methods : We studied these changes , using the Neuromatic 2000 C neuro - electromyograph omade in Danmark.
(6) Results:(1) The bioelectrical discharge of motor unit in the diseased side wasn't observed by the electromyograph of the needle pole.
(7) A graphic record of the electrical activity of a muscle is recorded by an electromyograph .
More similar words:
electromyography,
electromyogram,
electrocardiograph,
electrocardiography,
electroencephalograph,
electroencephalography,
spectrograph,
electrocardiogram,
electroencephalogram,
electromagnetic spectrum,
electrotomy,
electrometer,
electrotherapy,
electromagnet,
electromotive,
electromagnetic,
electromagnetism,
electromotive force,
electromechanical,
electromagnetic force,
electromagnetic wave,
electromagnetic field,
electromagnetic energy,
myoelectric,
electroconvulsive therapy,
electromagnetic radiation,
electromagnetic interference,
electron,
petrography,
electrode.