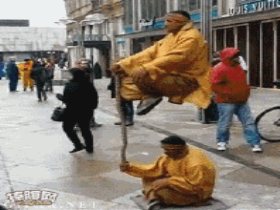 Random good picture Not show
1. Edward III was in a delicate and unenviable position .
2. The treaty gave Edward III sovereignty over Calais and the whole of Aquitaine.
3. Edward III tried to assert his independence of the regime at court.
4. Edward III comprehended this like Elizabeth; Frederick the Great like Joseph II; Washington like Napoleon.
5. The oldest son of King Edward III went under the name of the black Prince.
6. Edward III of England recognized Scotland's independence in 1328, but war between the Scots and English carried on for several centuries.
7. 1327 - Edward III becomes King of England.
8. Created by Edward III for his son in 1337, it has since been used by successive Princes of Wales.
9. Edward III is the source of many incidents of the other 9 histories by Shakespeare, and has its special meaning in Shakespearean studies.
10. The Rising Sun was the badge of Edward III.
11. King Edward III of particular interest to this, ordered the construction of an intrauterine Indoor Stadium.
12. King Edward III of England was an early example, repudiating his debt to Florentine bankers back in 1339.
13. A dispute over English holdings in France led to Edward III of England claiming the French throne; a century of related warfare followed.
13. Sentencedict.com try its best to gather and build good sentences.
14. In truth, though, the king was a spent force, and the real ruler of the land was Prince Edward, later Edward III.
15. Finally, it summed up the feature of the Chancery under Edward III, and offered a brief evaluation, on which basis it discussed the rules of the evolution of the state machinery.
More similar words:
edward jenner,
jonathan edwards,
windward islands,
white dwarf,
limited war,
white dwarf star,
implied warranty,
hardware,
landward,
windward,
hardware store,
windward side,
awarding,
computer hardware,
cowardice,
forwarding,
rewarding,
unrewarding,
warren harding,
leeward islands,
cardiovascular disease,
forward integration,
backward and forward,
backwards and forwards,
speedway,
infrared waves,
bottled water,
covered wagon,
troubled waters,
dwarf.