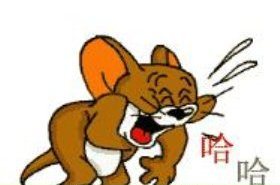 Random good picture Not show
1. Swahili is the principal lingua franca in East Africa.
2. He had been on safari in East Africa with his son.
3. The news was beamed to East Africa by satellite.
4. The Nile flows from Lake Victoria in East Africa north to the Mediterranean Sea.
5. Swahili is the lingua franca of East Africa.
6. Gupta founded and edited a newspaper in colonial East Africa.
7. The tool was carried from East Africa to Libya, Israel, India, Korea and even to a gravel pit near Heathrow airport where one was buried 600,000 years ago.
8. Part of East Africa will break away from the rest of Africa.
9. Gazetteer Indo- Pacific: East Africa to French Polynesia, north to southern Japan. Africa: inland Mozambique and lower Zambezi River.
10. Gazetteer Indo-Pacific: East Africa to the Samoan and Phoenix Islands, north to southern Japan, south to New Caledonia; throughout Micronesia .
11. Indo- West Pacific Marine distribution area from East Africa to a northeastern limit in the Caroline Islands, but not reaching the Marshall Islands.
12. The Republic of Kenya is a country in East Africa.
13. From Nairobi here's our East Africa correspondent, Colin Blane.
14. Gazetteer Indo-Pacific: East Africa to the Line, Marquesan and Society islands, north to southern Japan, south to Lord Howe Island.
15. Indo-Pacific: East Africa to Samoa, north to the Ryukyu Islands, south to the Great Barrier Reef and New Caledonia.
16. East Africa and Iceland are the only places where they emerge onto land.
17. Britain was mandated to govern the former colony of German East Africa.
18. In the program,[sentencedict.com] the hostages re-live the tense days they spent under guard in East Africa.
19. The most widely accepted example of sympatric speciation is that of the cichlids of LakeNabugabo in East Africa, which is thought to be due to sexual selection.
20. The strain, the rate of spread and even the scope of infection in Uganda or East Africa are still unknown, Asea said.
21. But at the same time, I could also see the movie Out of Africa in which a young Danish woman, Karen Blixen, made her home in Kenya, then British East Africa, and built schools for children there.
22. This behavior, and their typically slow movements, made them easy marks for hunters seeking dugong meat, oil, and teeth in coastal waters from East Africa to Australia.
23. Olduvai stone chopping tool (made 1.8 million years ago) found in Olduvai Gorge, Tanzania, East Africa.
24. On a second trip, as a teen-ager, bin Laden joined some friends and relatives on a big-game safari in East Africa.
25. A relative of mahogany called Melia volkensii, which produces high-value timber, would benefit semi-arid areas such as those in East Africa, for example.
26. It was, at the time, the biggest recorded outbreak of Rift Valley fever in east Africa.
26. Sentencedict.com try its best to gather and create good sentences.
27. For instance, Sean Carroll, a molecular biologist at the University of Wisconsin-Madison, discovered butterflies in East Africa have different colorings depending on when they hatch.
28. "Grass is now the main food for many herbivores in East Africa, " Uno said.
29. The Battle of Tanga, 1914, was an attempt by British forces to capture German East Africa.
30. "Several rich governments are guilty of willful neglect as the aid effort to avert catastrophe in East Africa limps along due to an $800 million shortfall, " an Oxfam statement said.
More similar words:
west africa,
African-American,
african american,
African,
africa,
north africa,
south africa,
black africa,
sub-saharan africa,
rastafari,
afro-american,
rastafarian,
affricate,
fricative,
sea star,
make a stand,
southeast asia,
have a stake in,
afrikaans,
afrikaner,
path of least resistance,
electrical resistance,
staff,
united states of america,
as like as two peas,
distaff,
staffer,
last but not least,
east coast,
staffing.