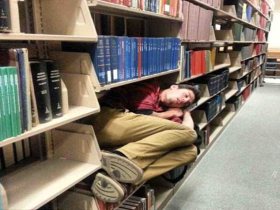 Random good picture Not show
1. The duo were a real hit in last year's show.
2. There were a large number of DUI arrests on New Year's Eve.
3. The violinist walked on the stage and the duo became a trio.
4. When the opportunity arose for a duo recital and a piano recital, Kahane gladly accepted.
5. Bley plays acoustic piano in duo with Steve Swallow, and their rapport projects extraordinary warmth on this delightful album.
6. It is also being ushered in by an unusual duo: contracting credit and falling interest rates.
7. The tracks were interspersed with dialogue, which gave the duo the idea for the new album.
8. Herwig and saxist Henderson played as a harmonizing duo, then split to alternate solos.
9. Atkinson wants to sign a striker before next month's transfer deadline and has placed the North-East duo under scrutiny.
10. The duo are on course to meet in the Tripleprint Feltham Chase after convincing wins on Saturday.
11. Here are some recent piano releases for keyboards, solo and duo(sentencedict.com), ancient and modern.
12. The most important one, pointed out by the duo in an article in 1963, concerned tax.
13. But before they left hospital, Angela made sure she sent a thank you card to the dynamic duo.
14. Best of all: No DUI worries.
15. Bailey re-examines his roots in duo with drummer John Stevens.
16. Raphael, who lives in Liverpool, is currently in a duo with bass player Christine Purnell.
17. He also collaborates as a duo with concert pianist Joanna MacGregor.
18. Baryon performs solo and in duo with percussionist Mina Cinelu who also plays guitar, banjo,(Sentencedict.com) mandolin and synthesizer.
19. His first group was a vocal duo with brother Edgar, very much in the Everly Brothers tradition.
20. Fogarty led all the way and was never troubled by the Dunlop duo behind him.
21. The woman sometimes showed her affection to birds, because she fed them from the roof while rolled up her tongue to pronounce "duo- duo-, duo- duo."
More similar words:
duo,
duomo,
duotone,
duopoly,
arduous,
duodenal,
duodenum,
assiduous,
arduously,
deciduous,
duodenitis,
assiduously,
arduousness,
duodenoscopy,
duodenal ulcer,
deciduous tooth.