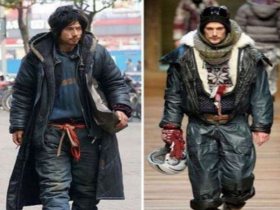 Random good picture Not show
1. She dunked a biscuit in her tea.
2. Jill dunked her ginger biscuit in her tea.
3. They dunked her in the swimming - pool as a joke.
4. She dunked her bread in the boiled water.
5. I dunked my head under the water and scrubbed at my hair.
6. The camera survived being dunked in the river.
7. She dunked a piece of white cloth in the dye.
8. She dunked the shirt in some detergent.
9. But when her muzzle was dunked in the water almost over her nostrils(sentencedict.com/dunked.html), the temptation became too much.
10. Bill dunked a piece of bread in the soup.
11. The luscious claw meat especially, dunked in butter, is dangerously good.
12. And Caminiti dunked a two-run double down the line in right.
13. Keefe dunked to bring Stanford's lead to 10 points.
14. Then she dunked her right hand in a bowl of ice to numb the cramping.
15. Ray Allen once dunked the ball in his own hoop following tip - off a high school senior.
16. David: But that game he dunked over me thirteen times.
17. She dunked a piece white cloth in the dye.
18. She dunked the piece of bread in the sauce.
19. Gomes made a 3 - pointer and Jefferson dunked over Dikembe Mutombo to cut it to 53 - 50 .
20. Some were plucked from the seas more than two centuries ago and dunked in ship's rum to keep them from rotting.
21. Robin Powell pays tribute to those who ran, jumped, and dunked themselves in beans for charity.
22. The Lakers got within a point with 27. 6 seconds left after Eddie Jones dunked home a Johnson lob.
23. His recipe is very easy and tastes great with bacon and eggs or dunked in yogurt.
24. She was denied food and sleep, shocked with electricity and dunked into vats of water until she nearly drowned.
25. We stayed right with him, though, because at last Seve dunked in a long one.
26. Many nuclear reactor cores consist of radioactive fuel rods dunked in water.
27. IT kept a pose of be totally exhausted with IT foot dunked in the basin.
28. Then she picked up a piece of bread and dunked it in her milk.
29. She kept a pose of being totally exhausted with her feet dunked in the basin.
30. MT : Tell us about the first time you ever dunked.