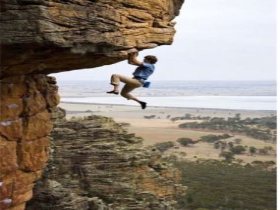 Random good picture Not show
1. The area was constantly hit by drought.
2. Whole communities starved to death during the long drought.
3. Hundreds of sheep perished that year because of drought.
4. The drought did a lot of harm to the crops.
5. A fifth year of drought is expected to have dramatic effects on the California economy.
6. They are preparing against a drought.
7. It has been the worst drought in the country's history.
8. This would help the families to survive the drought without undue suffering.
9. Experts believe that the coming drought will be extensive.
10. The land ploughs hard after the drought.
11. Thousands of refugees are trapped by war,(sentencedict .com) drought and famine.
12. The area has been ravaged by drought/floods/war.
13. Mad laughter follows the drought of tears.
14. The drought is becoming increasingly severe.
15. The drought there is the worst in a century.
16. The crops failed because of drought.
17. The drought has made farmers anxious about the harvest.
18. The drought is bearing down very hard on farmers.
19. A prolonged drought had necessitated the introduction of water rationing.
20. The familiar spectre of drought and famine has reared its ugly head again.
21. The river ran dry during the drought.
22. The strawberry harvest failed because of the drought.
23. The port is vital to supply relief to millions of drought victims.
24. The water was turned off for several hours each day during the drought.
25. The lakes and wells all dried up during the drought.
26. The south of the country was worst affected by the drought.
27. Farmers and market gardeners have been badly affected by the drought.
28. The water was turned off for several hours a day during the drought.
29. Water allotments to farmers were cut back in the drought.
30. There is a danger that many homes will subside because of the drought.
More similar words:
ought to,
through,
roughly,
a thought,
go through,
thorough,
all through,
get through,
throughout,
cut through,
put through,
thoroughly,
fall through,
run through,
come through,
pass through,
pull through,
look through,
break through,
carry through,
at the thought of,
follow through,
round and round,
dough,
though,
enough,
although,
as though,
daughter,
even though.