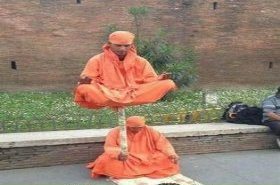 Random good picture Not show
1. Traditional rural dowsers used wooden sticks to locate underground water.
2. If a dowser can detect hints about their surroundings, then they make subconscious movements with their hands, forcing the rods to shake and dip, indicating they've found something of value.
3. Basically stated, a Pendulum Dowser uses a Pendulum to emphasize small involuntary movements in the hand caused by our intuition so they may be readily seen.
4. Using a divining rod, a dowser may find water, metals and other substances in the ground without the use of scientific tools.
5. Bearing in mind the cautions of Chapter 5, what have dowsers to tell us about sites and earth energies?
6. It is generally invisible, but can be detected by sensitives or dowsers.
7. The dowsing response can tell as much about the dowser as about the site under investigation.
8. The thought is that divining rods amplify invisible movements of the hand coming from the dowser who has some ability to sense magnetic fields or may possess a form of ESP.
More similar words:
dowse,
bowser,
towser,
browser,
window seat,
web browser,
drowse,
low-set,
browse,
yellow sea,
hawser,
dowsing,
windows,
Windows NT,
window-shop,
window shade,
widow's peak,
windowsill,
window sash,
meadowsweet,
window screen,
window-shopping,
Microsoft Windows,
hawse,
cows,
blowsy,
drowsy,
cowshed,
in rows,
gallows.