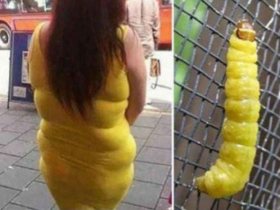 Random good picture Not show
1. Share prices continued their downward trend.
2. The custom has continued from the 16th century downward.
3. Struggle comparing upward. Happy compare downward.
4. All apples on apple trees are downward.
5. She laid the picture face downward on the table.
6. Downward movement is much faster than upward one.
7. The company is in a downward spiral.
8. My career seemed to be on a downward trajectory.
9. There's been a downward/upward trend in sales in the last few years.
10. The garden sloped gently downward to the river.
11. The country's economy is on a downward spiral.
12. She was caught in a downward spiral of drink and drugs.
13. From then on, our fortunes took a downward turn.
14. The business was on a downward path, finally closing in 1998.
15. She was trapped in a downward spiral of personal unhappiness.
16. The rate of population increase has been ratcheting downward.
16. Sentencedict.com try its best to collect and create good sentences.
17. This year's downward spiral of house prices has depressed the market.
18. The downward drift in copper prices looks set to continue.
19. We must avoid the downward spiral in which unemployment leads to homelessness and then to crime.
20. A rise in interest rates would reverse the downward trend in inflation.
21. The downward trend in home ownership is likely to continue.
22. Subsidence is the downward movement of a site on which a building stands.
23. My theory is we're going into this horrible downward spiral and Clinton is a poor imitation of Kennedy.
24. This in turn has resulted in the downward trend in the value of her currency.
25. The decline of literature indicates the decline of a nation ; the two keep in their
downward
tendency.

26. The Government is now claiming that inflation is on a downward trajectory.
27. If, however, the authorities were to control interest rates, the supply curve might become downward sloping.
28. In Gothic cathedrals the light flows up to dominate the downward flow of masonry.
29. The last man paused for a moment at the rear of the booth to peer downward through the glass.
30. It lasted until summer 1947, but big bands were on a downward slide and Armstrong found leading a headache.
More similar words:
downwards,
onward,
inward,
onwards,
inwards,
inwardly,
backwards and forwards,
down with,
earthenware,
korean war,
anwar sadat,
crimean war,
unwarranted,
ward,
award,
sward,
howard,
ward off,
reward,
warden,
warder,
coward,
toward,
outward,
wayward,
upward,
forward,
forwards,
awkward,
leeward.