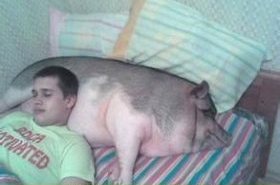 Random good picture Not show
1. Finally his double-barrelled family had stepped in and bought the prodigal a mega-mineral cure and a penthouse flat.
2. This double-barreled ap-proach should catch our competitors napping.
3. The next day, in a moment of grim rationality, I bought a double-barrel derringer as a secret, last-ditch weapon.
4. It was a double-barreled question.
5. His word was a double-barrelled compliment.
6. "Can some one lend me a double-barrelled rifle?" said Jean Valjean.
7. Moat then raised the sawn-off double-barrelled shotgun and shot Mr Brown in the chest.
8. The true lumen, false lumen, "double-barrelled aorta",(Sentence dictionary) LV morphology and signal contrast were described.
9. His word was a double-barrelled compliment. It implied that she was an agreeable female, and also her husband had a clerical appearance.
10. Can some one lend me a double-barrelled rifle?
11. As soon as Enjolras had seized his double-barrelled rifle, and had placed himself in a sort of embrasure which he had reserved for himself, all the rest held their peace.
12. She had lain on her bed at her farmhouse home on January 2 and put a double-barrelled shotgun to her head.
13. In a few minutes, the thousand hands of the crowd had seized and carried off two hundred and thirty guns, nearly all double-barrelled, sixty-four swords, and eighty-three pistols.
14. When I felt I had myself under control, I went to the rock, squatted beside it - the joints in my knees went off like a double-barrelled shotgun - and let my hand touch it.
15. As for our method of knowing them, it can be and is summed up in a word, albeit a double-barrelled word: hypothetico-deductive.
More similar words:
barrelled,
double bass,
double back,
double bed,
double bond,
double blind,
doubled,
double boiler,
redoubled,
double date,
double dutch,
double-decker,
double-dealing,
double,
doublet,
barrel,
doubles,
barrels,
redouble,
double up,
double time,
double row,
double talk,
double take,
barreling,
gun barrel,
double star,
double room,
double entry,
double-park.